Le roi Angelo Gaja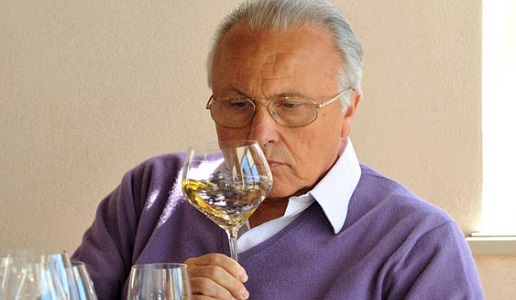 We believe it is important to reiterate the extraordinary role that Angelo Gaja has played in spreading the right knowledge of the quality level of Made in Italy wine.
Why don't we do something different and focus on someone who did something positive, if not great, in the world of Italian wine? I say this to avoid being accused of saying or writing what some may consider obvious, "old" and "boring" without discovering anything "new". The person I want to tell you about is someone who is literally responsible for getting Italian wines recognized as being among those that "count" on the international wine scene.
Angelo Gaja is the person who made Barbaresco known the world over beginning with vintage 1978, the year he was totally in charge of production. Before it was his father Giovanni, the town's mayor, who made the wine including the unforgettable Infernot 1971. When Angelo took over he introduced new production systems, following the examples set in Burgundy and Bordeaux, and created a new and comprehensible image for Langhe wines. He is a man of intelligence and foresight and I cannot imagine modern Italian wine being what it is today without what he has done over the decades and this has made him an undeniable reference point of Italian wine.
Angelo Gaja produces wines of extraordinary quality, territorial "landmarks" like Sori, Tidin and San Lorenzo, or like Costa Russi which some years ago did not want to as a Barbaresco DOCG even though if it was even more traditional than regulations envisioned. But that's an old story not worth dragging up again. Today, among the "big spenders", Gaja to Barbaresco is what Scaglietti was to Ferrari, he is an authentic and great interpreter of Italian wine and promotor of "Made in Italy" worldwide. In the great wine shops and on the wine lists of the world's best restaurants, Italy is represented by his wines and, travelling the world as I do, I can attest to this.
And I am proud to say that among the world's great wines, together with Sassicaia, Monfortino and a few other fantastic Italian wines, are also those of Angelo, his wife Lucia, daughters Gaia and Rossana, all women with extraordinary character. Perhaps this is because Gaja seems like a feminine surname, and Angelo alone is not enough to embody it.