Milan passes the baton to Rome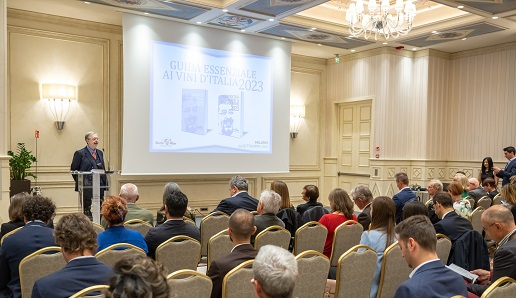 I hope I don't appear to be too self-centered if I state that the presentation of our The Essential Guide to Italian Wine 2023 in Milan was a success. All that's left to do now is to invite you all to Rome next Sunday for the presentation there. The array of producers should make everyone happy.
Last week's presentation in Milan saw 225 producers at the two-day event offering almost 650 wines at their tasting tables with over 1,500 people attending. If these numbers are not enough to say it was a success one can be proud of, then tell me what would. Italy's most prestigious producers were present at the awards ceremony, some of whom are rarely seen in public. I am well aware that one should not pat themselves on the back, but we are very proud of the work done by the whole DoctorWine team which received compliments from both producers and the public and this encouraged us to think that all together we did a good job.
But this is no time to rest on our laurels. On Sunday, October 9, we will have Rome to deal with (Spazio Novecento, Piazza Guglielmo Marconi 26/b - EUR, dalle 14 alle 19). This will in no means be a replay considering the fact that of the 117 producers taking part many were not present in Milan. Different producers with other wines with a slew of extraordinary new tastings possible.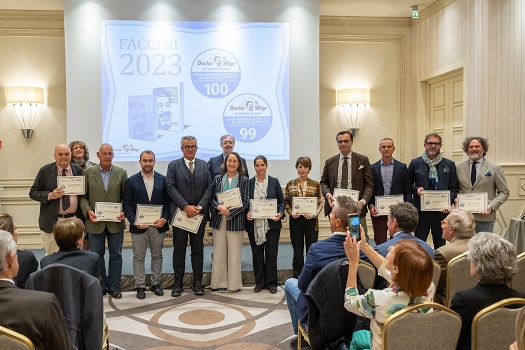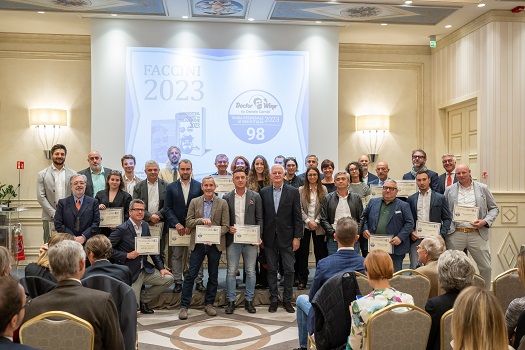 I don't know if this is the right time to thank all those who have followed us, producers and wine lovers, the press and sector operators, but it is always better to give thanks twice rather than not at all and we are truly grateful to all of you who have had such confidence in us and welcome our publishing initiatives with such enthusiasm.
And what was also great, for us, was that Italians were not the only ones following us. The seminars offered in English in Milan were quickly sold out and the presentation in Stockholm, last Monday, saw a very select public taste our wines with great interest, while the Italian ambassador was very enthusiastic of our initiative. And this not to mention Copenhagen, where the presentation was gratifying as was the previous one in Vienna.
Bottom line: it would appear that DoctorWine is becoming for many, In Italy and abroad, synonymous with great Italian wines. And we could not have hoped for more from our editorial project.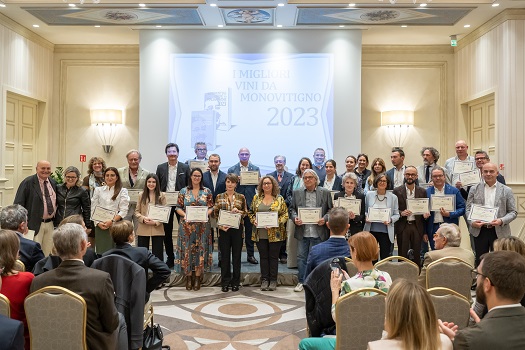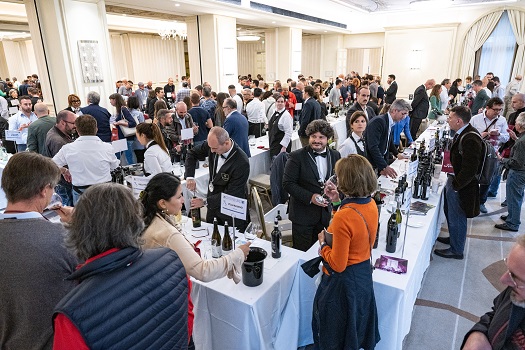 This is the link to buy the tickets for the presentation in Rome: SUNDAY 10/9 - OPEN TASTING - The Essential Guide to Italian Wine 2023 - ROME (doctorwine.it)
These the producers that will be present:
Angelini Wines & Estates
Argiano
Arnaldo Caprai
Baldetti
Bocchino Giuseppe
Bortolomiol
Ca' Viola
Caccia al Piano
Cantele
Cantina Kaltern
Cantina Kurtatsch/Cortaccia
Cantina Tramin
Cantine Lunae Bosoni
Cantine Nicosia
Cantine Romagnoli
Cantine Settesoli
Caparra & Siciliani
Capezzana
Casale del Giglio
Casalfarneto
Cascina Amalia
Castello del Terriccio
Castello di Cacchiano
Cavit
Codice VIno
Collemassari
Colterenzio
Conte Emo Capodilista - La Montecchia
Cusumano
Di Majo Norante
Di Meo
Domini di Castellare
Donnafugata
Duemani
Elena Walch
Erste + Neue
F.lli Barba
Fabrizio Dionisio
Fabrizio Pratesi
Famiglia Casadei
Famiglia Cotarella
Fattoria di Magliano
Fattoria Le Pupille
Fattoria Nicodemi
Fiorentino
Fiorini
Firriato
Frescobaldi
Gianfranco Fino
Girlan
Fontana Candida
Re Manfredi
Santi
Il Pollenza
Il Quinto
Il Rio
Jako Wine
Kornell
La Madeleine
Le Guaite di Noemi
Leone de Castris
Librandi
Luretta
Marcella Giuliani
Marchesi Antinori
Marco Felluga
Marisa Cuomo
Marotti Campi
Masciarelli
Mastroberardino
Merano
Monsupello
Montecappone
Montevetrano
Mora&Memo
Mosnel
Mossi 1558
Mura Mura
Nals Margreid
Pala
Piaggia
Piccini 1882
Pietroso
Planeta
Querciabella
Ricasoli
Rocca delle Macie
Ronco Blanchis /Venegazzù
San Leonardo
Speri
Tasca D'Almerita
Tenimenti Grieco
Tenimenti Leone
Tenuta Castelbuono
Tenuta di Fiorano
Tenuta di Tavignano
Tenuta Sant'Antonio
Tenuta Santa Caterina
Terlano
Terre di Tora
Tommasone Vini - Ischia
Torre dei Beati
Torrevento
Tua Rita
Tunella
Umani Ronchi
Valdo
Valle Isarco
Vallepicciola
Velenosi
Venica & Venica
Vicchiomaggio
Villa Medoro
Villa Sandi
Vinea Domini
Zorzettig