Gravner's view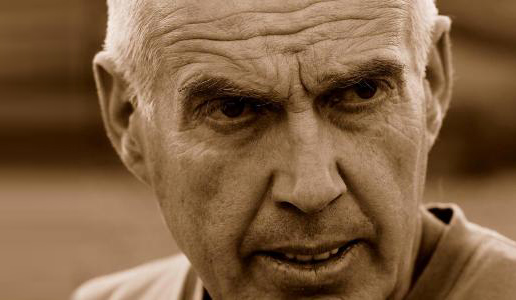 Josko Gravner's assertion that winemakers should study philosophy caused quite a stir. The rationale behind his advice was the need for us to fully understand what we do and what are consequences of what we do.
On April 15, Josko Gravner, the legendary Oslavia wine producer, gave a lectio magistralis on his vision of wine during the ViniVeri event held in Cerea, in the province of Verona. Although he repeated views he has been expressing for years, this time there was quite a reaction in the Italian wine sector and even some polemics.
What did Gravner say that was so revolutionary?
What he said was that if he had to give advice to anyone intending go into winemaking it would not be to study enology but to study philosophy in order to find the deepest significance of what they are doing. This was the same thing that Edorado Valentini was saying over 20 years ago, citing the view of the pre-Socratic philosophers that nature was basis of reality. Having known Gravner for almost 40 years and being lucky to have him as a friend with whom I have conversed with dozens of times, I believe I may be able to offer an interpretation of what he meant and do so without falling into the trap, as others have, of getting caught up in opposing ideological positions that are unbearable and "political" in the worst sense of the word.
Keep in mind that Italian is Josko's second language and thus he tends to be very concise. He is also a visionary who does not limit himself to a simple analysis of the world of winemaking but seeks to go beyond that. And last but not least, he expresses original ideas and reasons in a deep, personal and absolutely transparent way and while he may speak symbolically he never make allusions or has ulterior motives. Furthermore, he knows a lot about winemaking, having in the past (up to 1995) made "enological" wines and when he cites Ribereau-Gayon, who was a great professor at the University of Bordeaux, he does so from direct experience.
With that said and done, I believe that what he was trying to say was that one should not "only" study enology and that by tackling philosophical questions, which I am well-versed in, one can also expand their technical knowledge. But that is not all. Philosophy allows us to ask questions on the meaning of what we do, on the consequences of what we do, on environmental sustainability, on our respect for others and the fate of those who will come after us. Questions that deal with knowledge and ethics, questions that sensitive, intelligent and people with good common sense ask. When he said "bring home perfect grapes", Gravner meant grapes that have been cultivated in a sustainable way, which have ripened naturally, in order to have the best prime ingredients to turn into wine in the most simple yet not casual way possible.
It is not by accident that Josko's winery is spit and polish clean in a maniacal way and if a drop of wine hits the floor it is clean up immediately. There is a wonderful smell to the place without any unpleasant odors.
And it is not by chance that his white wines, which macerate on the skins for up to seven months, do not have any acetaldehyde notes nor have they become at all madeira-like, despite being made using an oxidative method, and this because they are a product of high craftsmanship. This could be the key to everything.
If this is the case, then Gravner's view is understandable. If wines are conceived and produced to be exclusive, artisanal, rare and even expensive, then like all things made this way they will be almost unique. The only problem, if there is one, involves boosting production, making it more available, in other words shifting from haute couture to pret a porter. But this is a different world, which also involves philosophy. All I want to do here is to present a way of thinking, something that Josko Gravner has been doing for years without taking sides, as a free man who thinks for himself and who does not deserve to be exploited by anyone nor to become the target of some polemic. And he should also not be viewed as some kind of saint, something that, for those who know him, he would not stand for.