Enology under attack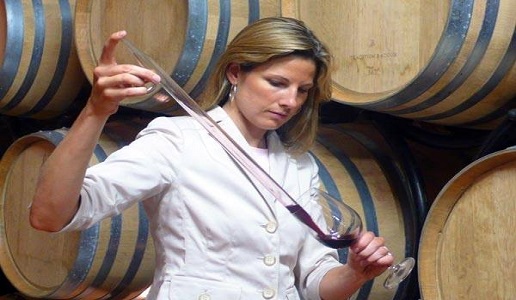 Contrary to what many may think, most enologists avoid distorting the more emblematic characteristics of a wine and do not engage in any kind of witchcraft.
The world of wine and food is a strange one. Many exalt the techniques behind modern and revolutionary cuisine, like seal-wrapping, molecular gastronomy and so forth, but when it comes to wine any and every winemaking practice becomes the target of the most ferocious attacks, as if wine was not for the most part the result of a physical process but a chemical one, as some may believe. In other words, there are some consumers, more than often ill informed, who demonize the role of the enologist and enology in general in winemaking.
This occurs almost exclusively in Italy and is more widespread than one would imagine and paradoxically it creates an anti-scientific view of wine. On the contrary, it is important to note that it has been through enological research that in recent years there has been a significant reduction in the use of chemicals in wine production. The amount of sulfites added to a wine, for example, is now far less than what it was a couple of decades ago and this is thanks to, aside from the improved health of the grapes, the development of techniques to control temperature during fermentation, closer attention paid to the phenomenon of oxidation, using the technique of reduction fermentation, as well as the selection of the right yeasts that do not block fermentation and cause an increase in volatile acidity. These are just some simple yet easily understandable examples for those who are not scientifically minded. And yet, they are also singled out as a bad thing with any enological intervention seen as something contrived to "construct" a wine and make it "unnatural". Thus being an "enologist" becomes something negative and in a certain way dangerous because they seek to make real wine something unnatural and industrial, unhealthy and with no organoleptic value.
Now, I will not deny that some enologists may go too far, similar to unnecessary medical overtreatment, but the reality of the situation is far different than it may appear. The majority of enologists work to avoid oxidation, volatile acidity and abnormal fermentation that, in fact, can actually make wine uniform and compromise its more emblematic characteristics. Knowing many enologists as I do, I can attest that their greatest attention is not on the standardization of wine but on improving each stage of its transformation.
Making wine is a guided process and not simply a natural phenomenon and demonizing those who try to optimize this process is simply absurd. Allowing the sugars in the grape to ferment on their own only produces bad vinegar.