A Eulogy to Sassicaia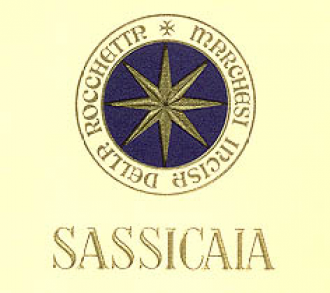 I love Sassicaia like few other wines. It is a very great, authentic wine, the product of its land, even if it is not made from 'traditional' grapes. This because Cabernet Sauvignon is not indigenous to Tuscany. Although it is true it was planted in the Carmignano vineyards already in the 1600s and the Dukes of Salviati di Migliarino cultivated it along the Pisan coast at the same time, too
It was a vine of the French, and also Italian, nobility that produced few grapes, with thick skins, rich in tannins, and the wines had to age a long time before they really became drinkable. Barriques were initially used because they were easy to handle and transport, while later they turned out to be accelerators for aging. The fact that these wines needed to be aged a few years before they could be drunk put them out of reach of peasants, who due to necessity had to live on the proceeds of their annual harvest.
Back to Sassicaia, more precisely Bolgheri Sassicaia DOC, as it has been known since 1994. It was invented by Mario Incisa della Rochetta, the father of Nicolò, perhaps as early as the end of the 1940s. It was a different wine than the one today and camefrom just one vineyard, the one in Castiglioncello, in the hills. And the grapes used were different, perhaps even Sangiovese. The real revolution took place in 1968 when Nicolò and Pietro Antinori, Incisa's cousins, told him and his son, also Nicolò, that Giacomo Tachis, who had studied in Bordeaux with Emile Peynaud, could maybe do something with his wine and that they would be glad to distribute it if he did. Tachis says he found himself dealing with wines that were quite different from each other and in order to get 6,000 bottles of a product that was more or less homogenous he had to eliminate three vintages: 1966, 1967 and 1968. However, everything that he did make then was labeled as 1968. Those were pioneering times. Today if anyone tried something like that it would be a scandal. Then it only resulted in an excellent wine, one that began a tradition that by now is over four decades old.
In the first decade the great vintages were 1971, 1972, 1977 and 1978. In the following one they were 1982, 1985 and 1988. In the next they were 1992, 1995, 1997, 1998 and 1999, while in the past decade the best vintages have been for sure 2001, 2004, 2005, 2006, 2007, 2008 and 2009. I also liked the 2003 that today is probably at its peak and at the time I over-rated.
By adding the 2009 I do not think I am over-rating it, even though it is not having much success among American critics, who perhaps pay more attention trends and labels than the actual quality of the wine. Some called it a 'minor' vintage, perhaps confusing it with wines from other areas of Tuscany and basing their views on bias opinions.
I recently came across one of the most elegant Sassicaia of all time. It was like the 1977, like the 1998. And Sassicaia has always shown us how magnificent it can be in those so-called 'minor' vintages. Everyone knows that Cabernet Sauvignon flourishes so well in Atlantic-type climates, like Bordeaux, but if the rain is right it can even excel in Mediterranean ones.
I tasted this Sassicaia 2009 during the 5ELECTion of the Top 50 Wines of Italy, that Luca Gardini organized with the complicity of Andrea Grignaffini, Enzo Vizzari and myself, the results of which will be revealed in Milan on September 24.
I don't know which wines will be at the 'top', but if it were up to me this Sassicaia would without a doubt be right up there. I recognized it during a blind tasting and I gave it the rating that you will see and that some, but not me, may consider a bit excessive.