Wine editorials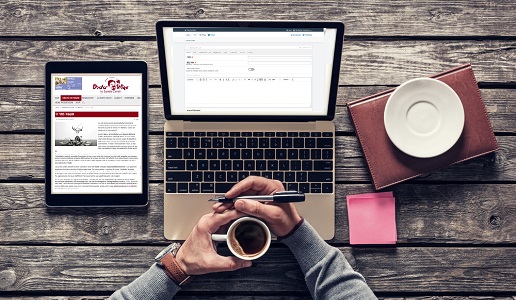 Writing an editorial regarding wine and food does not simply mean describing sensations derived from tasting a wine or a dish but – by offering points of view and observations - to try and expand knowledge by providing information, something the press should always do.
In theory, an editorial is an unsigned article that the editor-in-chief of a publication dedicates to a subject of current events in the form of an opinion or in-depth analysis. This also to express the publication's policy or express personal positions. In the world of wine and food journalism, editorials should be dedicated to specific arguments and provide information, which is normal in journalism, even if they are also the points of view and observations of the chief editor or important collaborators of the publication.
This is what we at DoctorWine try to do and we are not alone in our sector. For example, Jancis Robinson has been doing this very well for years as have Alessandro Torcoli for Civiltà del Bere, Angelo Peretti online and Antonio Galloni and Alessandro Masnaghetti in more specific sectors, examining a vintage and giving their critical opinion. An editorial can even be dedicated to a single wine, to highlight the debut of a particular version or to introduce an historic vertical tasting. Nevertheless, an editorial must always offer useful information for those who read it. Sometimes this is not the case and there are those who write editorials simply to relate their personal sensations after tasting a wine, which means that the news, or what it claims to be, becomes only, in the best of cases, an expression of one's own eventual skill in organoleptic analysis. Now, I do not wish to say that those who write editorials have to be professional journalists, only that they should have a journalistic sensibility and ask themselves how useful or even opportune it would be to limit themselves to that. At this point, one could even ask me how interesting what I am writing now is, even if I am just trying to make a point.
I believe that in eleven years of DoctorWine editorials we have dealt with a host of subjects almost always regarding wine and, in our small way, I think this is news in itself. In some cases, our editorials have even provoked in-depth and interesting discussions, evidence that the subject was of interest to some of our readers. I repeat, we are not alone but I would humbly like to remind those who wish to venture into writing editorials that their primary goal should always be to provide information.