Wine as witness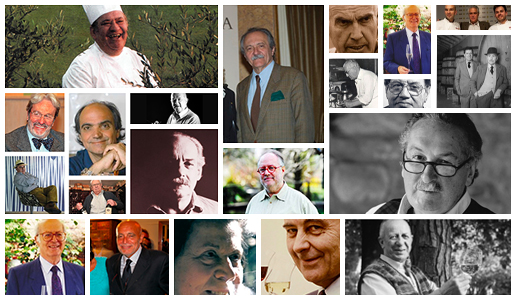 More and more I find myself transforming from wine critic and avid taster into a witness of recent Italian winemaking history.
Among those who write or wrote about wine, yours truly was the youngest of the old generation and who now finds himself a doyen of the profession. I began in the golden age of Luigi Veronelli, when aside from him critics and commentators in the sector included Antonio Piccinardi, Cesare Pillon, Alberto Zaccone, Gilberto Arru, Davide Paolini and Stefano Milioni. Then there was Vincenzo Buonassisi was specialized in food and recipes and Edoardo Raspelli in restaurants. They were all pioneers in modern wine and food criticism. All were witnesses of an era that set the foundation for the explosion of interest in wine and food which followed, beginning more or less towards the end of the 1980s and which continues today.
There are now thousands of blogs, online publications and at least six or seven guides focusing on wine. And then there are the many TV programs dedicated to recipes and cooking in general, some of which are quite popular. However, such a rich and assorted scenario has, in my view, resulted in a loss of depth and many protagonists of the past, including Veronelli who was an authentic giant in his time, have been forgotten.
This has occurred for great chefs as well as leading winemakers. I wonder who today remembers Nino Bergese, Angelo Paracucch or Mirella and Peppino Cantarelli. And who today can or desires to tell young wine lovers who Mario Schiopetto or Sergio Manetti were, what they achieved, what they said and what were their views on winemaking. Or how Sassicaia came about, with Mario Incisa della Rocchetta expressing views that are very similar to those who are now producing the so-called natural wines. Then there were people like Alberico Buoncompagni or Alceo di Napoli, whose heirs have embraced the principles of biodynamic philosophy. Who knew that Paola Di Mauro, at Colle Picchioni just outside Rome, was producing orange wines already back in 1974. And it was I who brought a bottle of her wine to Josko Gravner in 1981, which he may not remember but that may have been an unconscious inspiration for the magnificent choices that he masterfully made many years later. Wine fantasy? Who knows.
What I am basically trying to say is I am now more and more finding myself transforming from a wine critic and avid taster into a witness of recent Italian winemaking history. I met all the great masters of wine and the vineyard, I spoke with them and sometimes even argued, always at fault, driven by the youthful extremism I had when I was under 30. Many of them are no longer with us. I miss the paternal advice of Giacomo Tacis, the rows and reciprocal respect with Giorgio Grai, my deep friendship with Gianni Masciarelli and the awe I felt for Schiopetto and Edoardo Valentini. I don't know whether these factors, which go beyond how good their wines were, their ratings and classification, are still of interest to anyone. What I do know is that I feel it almost my duty to remember these people who were so important for the world of wine and more and more actually like the role of being a witness, rather than a judge.