What remains of Gambero Rosso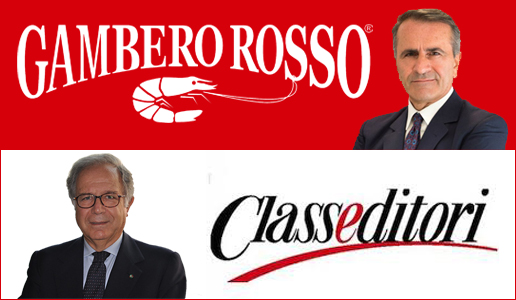 The entry of the Class media group into Gambero Rosso marks the beginning a new era for the holding company headed by Paolo Cuccia, its transformation from a publishing house to a multi-media company.
The latest news about Gambero Rosso is that the Class media group has bought into it pumping in new capital. In exchange for his some 70% share of Pin SpA, which in turn owns Gambero Rosso Holding, Paolo Cuccia received around 28% of Class Editore and was appointed its CEO. This marks the start of a new chapter for Gambero Rosso which, in the meantime, had become something much different from what it was when it was founded by Stefano Bonilli, who ran it until 2008, and yours truly was involved.
Back then it was for the most part a publishing house whereas today it is a multimedia company that offers services, organizes international events, is involved in market consulting, offers wine and food courses, collaborates with different universities, broadcasts its own TV channel on the Sky platform and has a very successful website. Its traditional publishing activity, as I was told last year by managing director Luigi Salerno, accounts for more or less 10% of the company's overall activity. Thus not much is left of the original Gambero Rosso, which may or may not be a bad thing. Times have changed radically since then and publishing has fallen into a perhaps irreversible crisis and offering diversified goods and services appears to be the only to survive the changes taking place.
Perhaps what Gambero Rosso lacks today is that romanticism that existed at the beginning, the ambition and driving force of a group of young people who were passionate about food and wine. Aside from Bonilli and myself, the group included Carlo Petrini, Gigi Piumatti and enterprising journalists like Raffaella Prandi, just to name of few of the pioneers who are no longer there. What remains is a company that is quoted on the stock market and has of late had discreet results. And contrary to what many naysayers may claim and write, it enters the Class Editore group more to redeem itself than save itself.
The bottom line is that while individuals can come and go, the company remains if it is not just an extension of the personality of those who founded it. Companies grow and change just like people do.