Thirty-four wine guides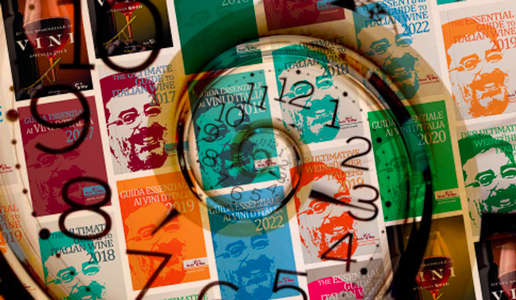 Spring is when we begin tastings for our next wine guide. Having done this many times over the years, each spring makes me remember all the collaborators with whom I have worked, the tasters, colleagues with whom I have sampled and discussed wines in order to come to a consensus.
With the one we have begun to compile for this year, the ninth edition DoctorWine's Essential Guide to Italian Wine will be the 34th guide that I have written for, edited or simply collaborated on. There were 24 with Gambero Rosso, one with Bibenda and then these last nine. If, according to my calculations, I have written over 300 wine reviews per guide, then the total number is very close to 10,000. A slew of tastings, comments and ratings but also many stories about producers and their wines.
Many years have passed since I began producing wine guides. They were years full of enthusiasm and amateurism, as is always the case, and I was able two work with at least three different editorial teams, which have also changed over the years, and a great number of collaborators, some of whom went on to become true stars of Italian wine criticism. I started off with Petrini, Bonilli, Piumatti and Gabbrielli together with collaborators Ziliani, Masnaghetti, Sangiorgi, Arru and Pizzillo. Then came Arrigoni, Sabellico, Viscardi, Cappelloni, Gentili, Rizzari, Supp, Pederzolli, Colomba, Mojoli, Taschler and many others. My last years at Gambero Rosso saw me work with the then "young lions" Eleonora Guerini, Gianni Fabrizio, Paolo De Cristofaro, Antonio Boco and Giuseppe Carrus. In 2011, I worked on the guide for Bibenda, together with, among others, Daniele Scrobogna, Massimo Billetto, Paolo Lauciani, Luciano Mallozzi, Alessandro Brizi, Monica Coluccia and Armando Castagno.
Since 2014 we have been turning out the DoctorWine guide and the team immediately included Riccardo Viscardi and Dario Cappelloni, with whom I worked at Gambero Rosso, along with the "ladies of wine" Stefania Vinciguerra, Antonello Amodio, Flavia Rendina. Livia Belardelli, Chiara Gianotti, Iolanda Maggio, Sissi Baratella. Among the men are Luciano Lombardi, Marco Manzoli, Fabrizio Carrera, Fabio Casamassima, Fabrizio Sartore, Mauro Giacomo Bertolli and again Colomba and Brizi, Monica Coluccia and Armando Castagno. I have for sure forgotten to list some and I do apologize.
If you read through these names, you'll see that many have played an important role in the world of Italian wine and food criticism. Some of them I literally "weaned" at the various publications and in some cases sponsored them as instructors in wine appreciation courses or specific master classes and I must say this is something I am particularly proud of even if it also reminds me how time waits for no one.
Starting a new guide yet again, which may seem out of date but that above all seeks to be an annual study of high quality Italian wine, brings all these people back to mind, along with the thousands of tasting we did together, our passionate discussions and our commitment, and how we almost always gave up our summer holidays because coming out with a guide is a true race against time. This is because it involves the tastings, of course, evaluations, translations, page layouts and then publishing the guide itself. All this takes time and attention every step of the way. Also needed are skill and precision when writing. And all this demands a lot of passion.
And so, at this point, I would like to wish all of those working on our Essential Guide to Italian Wine, as well as all of those with whom I have worked over these many years, my very best and "keep up the good work!".