The usual claptrap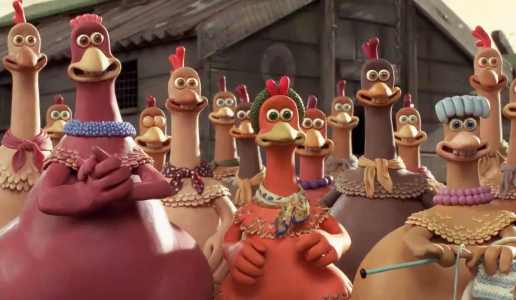 So many predictable and superficial opinions! And all without having really read the guide or tasted the wines but only because "guides are all the same and have lost credibility".
The echoes of the presentations in Milan and Rome of our Essential Guide to Italian Wine have only just subsided but comments about it continue to appear online and elsewhere. Fortunately, many have been positive while others, as always and for better or worse, have been negative. At the end of the day, what is important is that it is being talked about, as Voltaire would say.
What bothers me, however, is how predictable some of the criticisms have been and, in some cases, devoid in intellectual honesty. This being the case, perhaps it is best to look at some facts to avoid falling victims to the usual Italian claptrap. We will sell around15,000 copies of the guide in its three versions – Italian, English and German – which represents a 25% increase over last year. We complied this guide without ever asking producers for bottles but by going to tastings around Italy, to Vinitaly, to premier presentations, as judges in contests, visiting estates and speaking with producers. All this with the intention of being the eyes, nose and palate of those who did not have the time to do so. We have never forced anyone to take part in our presentations and some producers have never even shown up to accept the prizes we have awarded them, in which case we send them to them. We are a large group of tasters and there is no Big Brother who coordinates everything. Furthermore, among those who wrote for the guide were even two historic collaborators of Intravino, which is a recognized competitor of DoctorWine and I think all this should give a clear picture of how we do things.
I am convinced that we are achieving credibility with facts, seeking out new wines and new estates and sometimes even buying the bottles ourselves. For example, Tannico, which does not advertise on our site, knows me better as one of their customers. For sure, many of the wines in the guide and those receiving recognitions are well-known names and the most of sharpest criticisms have been about this, implying that we make no effort to look for or find something new. It is as if certain wines, famous the world over, should be ignored out of principle for who knows what mysterious reason.
If one expands their vision beyond Italy's borders they would see how in France, for examples, certain iconic wines are viewed with enormous respect. The upcoming debut of Dom Perignon 2008 (rumored to be just six million bottles) is considered an important and much-anticipated event by critics and the public alike. No one in France would ever define a La Tasche or Chateau Lafite as a "boring" wine. The most authentic tradition is, in fact, based on wines like these. In Italy, on the other hand, Sassicaia is "trite" and those who award prizes to it are doing "nothing new", as if doing something new is positive a priori.
And all this ignoring the fact that we make our selections always and only to underscore the undisputable quality of famous wines as well as those from hundreds of new and unknown estates with a turnover of wineries in the guide that is unmatched in any similar Italian publication.
But this does not seem to be enough. For some, it is sufficient to just see the names Sassicaia, Antinori or Ca' del Bosco in our guide to be "boring". And it's a good thing that only a few noticed that among the wines given a DoctorWine "faccino" stamp of approval was the excellent and surprising sparkling wine Nerosé, from the La Madaleine estate of former premier Massimo D'Alema, or all hell would have broken loose.
And all this criticism was made without tasting the wines, knowing about them and not really reading the guide but just because "they can't be good", because "guides are all the same and have lost credibility". It is almost as if we all work the same way and adhere to the same standards of quality. Unfortunately, that's the way some people think. I, personally, and really bored with all this claptrap of superficial and predictable opinions that express opinions not open to debate. Maybe sometimes I can be polemic about certain things but I can assure you there are other times I get pushed too far.