The three Seal and the magnificent seven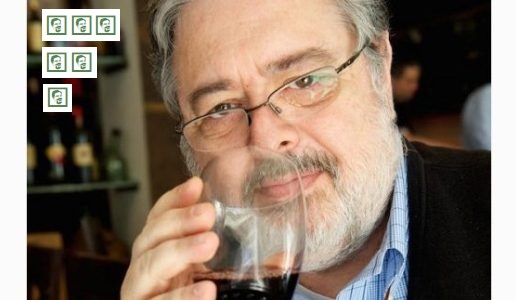 Beginning this year, we introduced a novelty to our Essential Guide to better underscore the hierarchy of our evaluations; two and three seal (faccini – small faces), my personal hedcut image.
It will be interesting to see if anyone will accuse me of copying. In reality, giving two seals to 26 wines that obtained at least a 98/100-point rating in our Essential Guide to Italian Wine 2020 and three seal to the only seven wines with 99 and even 100 points seems to be to be appropriate to further underscore our quality pyramid.
The "magnificent seven" are extraordinary wines. You will not find Yul Brenner nor Steve McQueen but Barbaresco Sorì San Lorenzo 2016 Gaja, Amarone della Valpolicella Vigneto di Monte Lodoletta 2013 Romano Dal Forno with a 100/100 rating. One point below are Bolgheri Sassicaia 2016 Tenuta San Guido, Barolo Monfortino Riserva 2013 Giacomo Conterno, Barolo Villero Riserva 2012 Vietti, Brunello di Montalcino Cerretalto 2013 Casanova di Neri and Barbaresco Crichet Pajé 2010 Roagna.
These are the result of an evaluation based on thousands of tastings which, in these cases, we repeated numerous time in order to select these seven wines as the best we evaluated this past year. Had we done this in the last edition, 2019, there would have been eight wines with three seal. Of these, five, of different vintages, also received recognition this year. The five producers who repeated the feat were: Tenuta San Guido with Sassicaia, Gaja with Sorì San Lorenzo, Casanova di Neri with Cerretalto, Roagna with Barbaresco Crichet Pajé and Dal Forno with l'Amarone Vigneto di Monte Lodoletta. There was no Monfortino, which did not come out in 2011 nor 2012, but there was Cannonau Montisci, Masseto and Chianti Classico Riserva Querciabella, which this year offered different vintages but were not that far from the top. You will be able to get a better look when you look through the lists of winners we will publish here from our Guide in the next days.
We will present our Guide on the morning of Sunday, September 29, and in the afternoon there will be a tasting of over 600 wines from 217 wineries. Tickets for the tasting will run 25 to 30 euros, depending on how they were acquired, and will include as a gift a copy of the Guide and a tasting glass. The tasting will be held at the Principe di Savoia Hotel from 2:30-7pm and I hope to see all you readers there.
Until then.
To buy your ticket for the tasting follow this link: https://www.doctorwine.it/shop/eventi