The invention of tradition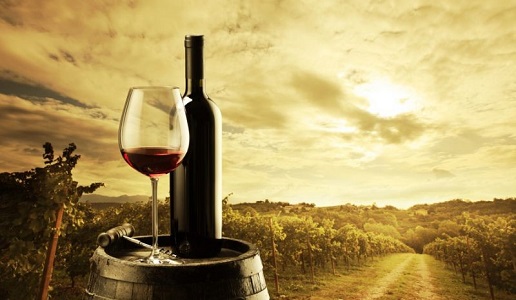 Be careful not to use the term "tradition" based on your own assumptions without being backed by historic evidence.
I can remember when, over 20 years ago, the great enologist Giacomo Tachis warned me about those who used the term "traditional" as a verbal weapon. He had an extensive library of old texts dealing with wine and argued that much of what was considered to be "traditional" regarding wine, as well as food, was in fact only decades old and that the "invention of tradition" was a very widespread practice to advance theories that often had little to do with tradition.
Some examples? Let's start with one that will probably incite polemics and indignation. It has to do with Sangiovese that many in Tuscany maintain was used for single-varietals wines throughout the region. However, if there was a varietal that before several decades ago was "always" used in a blend, it was Sangiovese. This was true in Chianti Classico and if you look at the old production regulations, before the DOCG classification established in 1984, you will clearly see how that varietal was commonly blended with Canaiolo, Malvasia del Chianti and Trebbiano Toscano. Wines made only from Sangiovese could not qualify for this DOCG classification and this was one of the reasons why the Super Tuscan wines were created, first among them Vigorello, and Le Pergole Torte. In Carmignano, on the other hand, the use of Cabernet Sauvignon was so rooted in tradition that, in 1972, the first independent regulations governing their wine production created a specific appellation that even omitted the word Chianti. It is thus clear that to say that only Sangiovese should be used for Tuscan wines has nothing to do with tradition but all to do with a modern vision of winemaking in these areas. There is nothing wrong with this, obviously, but we should not use the term "tradition" to support certain decisions.
But that's not all. It was very traditional, and is now illegal, to use a very small percentage of Barbera to produce Barolo and Barbaresco because it corrected the wine's color and acidity in particular years. It is traditional in central Italy, on the other hand, to use Merlot in blends to the extent that in his 1969 Guide to a Pleasing Italy, Luigi Veronelli referred to Spello Merlot. And in Friuli, if you say that Merlot is not a local wine, many will look at you in surprise given that the red table wines they have been drinking there for over a century are almost all blends based on this varietal. For sure, Merlot is not a native varietal but then neither are Friulano and all the varieties of Malvasia, while the jury is still out on whether Cannonau is indigenous. All this to underscore how certain certainties are less founded than one would imagine and those who maintain that they are absolute and fundamental truths in traditional, authentic winemaking are simply wrong, because their assumptions are more based on what they want to believe and have little or nothing to do with historic facts.