The importance of learning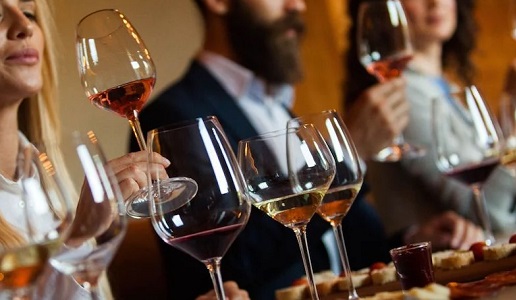 Wine appreciation courses not only teach you how to taste wine but also, and above all, to understand such a multifaceted world and how to learn to be an informed consumer.
I took my first wine appreciation course at the Lazio chapter of the Italian Sommeliers' Association (AIS) in March 1979. Once completed, I was given their membership card number 531 and embarked on a path in this world that would become an authentic career for me as well as a passion. I learned to taste and to get to know wines from the world over as well as meet some very fundamental people like Luigi Veronelli, Antonio Piccinardi, Angelo Solci and many others. These included the Roman restauranteur Severino Severini, who was a trustee of the AIS chapter I frequented and who, the following year, promoted me to be an instructor for those taking the course I had just completed.
These were clearly pioneering times and in the almost 44 years that followed hundreds of thousands, if not millions, of people have taken wine appreciation courses organized by AIS, the National Wine Tasters' Organization (ONAV), the Italian Federation of Sommeliers, Hoteliers and Restaurateurs (FISAR), the Italian Sommeliers' Foundations (FIS), Slow Food and many other associations, along with wine shops and alike. In other words, a lot of people wanted to approach the world of wine and to obtain a clearer understanding of it. More often than not, this was out of simple curiosity, which led them to discover that it was a subject that was much more complex and multifaceted than they had imagined and that getting to know hundreds of different types of wines, varietals and origins was not the simplest task in the world.
In order to do this, they had to learn about not only winegrowing and winemaking, but also geography, botany and even some history. And in order to have a "user's guide" in this field, and I say this at a time that it may spark polemics, it also helps to learn how to become an informed wine consumer, which for me is the most important thing to do.
I would like to also underscore the fundamental role many associations have had with their ability to develop a targeted educational approach that has evolved over time. This along with the level of their instructors who have become authentic reference points for all those who want to expand their knowledge. In conclusion, I would like to invite you all to share how you started and to recall those who inspired your passion for wine thanks to an article, a book, a review or, and above all, a particularly effective lesson.