The greatness of simple wines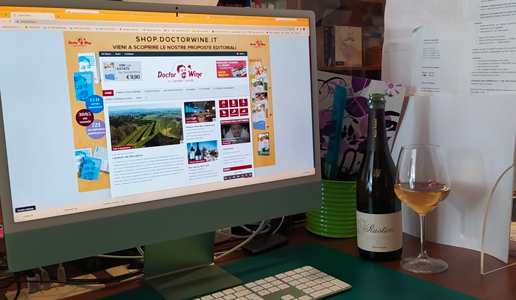 Those who consider themselves to be wine experts often snub simple wines and the grounds that they are commonplace and indistinct. However, there are simple wines that are delicious and anything but commonplace. One just needs to get to know them and seek them out.
I got the idea for this piece while tasting a Prosecco in our editorial staff room. This was not just any Prosecco but a Valdobbiadene Superiore Rustico Nino Franco and produced by Primo Franco, in my opinion one of the great interpreters of this type of wine. Those at Wine Spectator must agree since they invited him, the first "proseccer", to take part in their Wine Experience in New York.
He also makes Grave di Stecca, an absolute gem, as well as Nodi, Rive di San Floriano and this Rustico, the fourth in his line of wines and for the first time a Valdobbiadene Prosecco Superiore, because up until last year this wine did not have a DOCG classification. Maybe it was the heat, maybe because it retails at ten euros, since I am not rich enough to but the great Champagnes, but this wine was delicious and those working with me at the office thought it was really good, too.
This is a simple wine yet has precise aromas, with the fruit dominating over the notes from fermentation, as should always be the case with wines made using the Charmat Method, and our bottle was empty in no time. This not just because it has a delicious drinkability, almost irresistible, but because while working we did not have time to think too much about complexity or the aftertaste of the wine we were drinking.
The wine is a triumph of simplicity, never commonplace, not excessively "enological", an expression of distinct scents and light and pleasing flavors. The opposite of a neutral "prosecchino" without any evident qualities, which means not distinct nor recognizable. With the wine we drank, on the other hand, everything was immediately comprehensible even for those who are not condescending experts.