Storytelling and wine rhetoric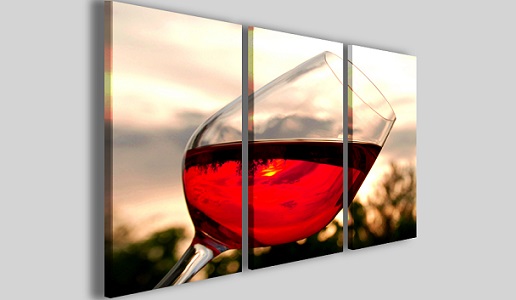 Expertise alone is not enough to talk about wine, one also needs skill and talent and to put themselves at the service of the reader or audience.
What is not often clear to many is that knowing how to write and knowing how to speak in public are authentic professions that demand skill and talent. There are those who talk about wine without realizing that the end result is that the audience has fallen asleep or the reader has turned to something else after only a few lines. In both cases, there has been an over-evaluation of one's own abilities and an under-evaluation of the reader or the audience.
In other words, it is not enough to know a subject well to be able to communicate it and there is a clear risk of quickly slipping into banal rhetoric, often while attempting to impress without paying attention to the how effective what is being written or said really is. Storytelling is thus a double-edged sword and must be done with care.
At this point allow me to recall a personal experience. Among those who taught me this profession was a great Friulano journalist named Isi Benini, who for years ran the Udine branch of national broadcaster RAI as well as a splendid magazine that at the time was called Il Vino. My first, hesitant, professional steps took place there, in 1980. Isi was a true master of communication and when I tried to imitate Luigi Veronelli, who I more or less considered to be wine god, he would come down hard on me hard. "Veronelli, and even Gianni Brera, have personal and inimitable styles. They can write as they want to but when you try to be like them it is ridiculous and rhetorical. You have to make yourself understood by anyone, even by those who know little about wine. You have to be a journalist and not a poet, something you're definitely not".
If I still remember those words after 40 years and if I make them mine when talking with a colleague, it is because of him, the person who taught me, even in a somewhat gruff way, what were the do's and don'ts in our profession. Thus allow me to offer some advice to all those who write about wine and who teach it in the many wine courses offered in Italy. Let's try to make ourselves understood to as many people as possible, let's put ourselves at the service of the public, who may be people who want to approach the world of wine without being put off by self-referential, rhetorical and unbearable attitudes. I am convinced that this will be essential in the near future and that it will be more important to be an efficient communicator than to show off one's expertise alone or even to satisfy an irresistible urge to be the center of attention at all costs, at times by deriding wines and producers.
One must, obviously, have expertise but this only to make the subject matter simpler and more accessible when they speak or write. This goes for wine as well as many other things.