Pinot Bianco's requital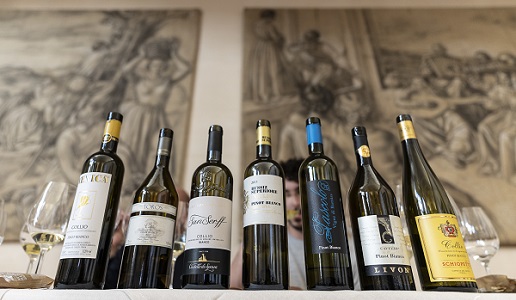 Two recent, consecutive events in Milan dedicated to Pinot Bianco both demonstrated how this varietal may truly represent a new front in the field of top-quality white wine.
On March 16 and 17, two separate, consecutive events were held in Milan both dedicated to Pinot Bianco, a varietal that is again being talked about after having been more or less overlooked for years.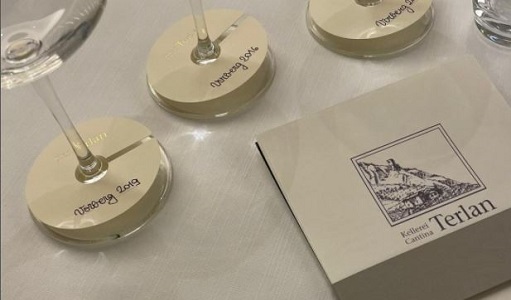 The first, at Hotel Milano Verticale's restaurant Anima, with Enrico Bartolini and his team in the kitchen, highlighted seven Collio Pinot Bianco 2020 from seven producers: Venica & Venica, Livon, Alessandro Pascolo, Castello di Spessa, Schiopetto, Toros and Russiz Superiore. They have joined together in what they define as a "network" which they would like to see expand to include other wineries in the area.
The second, the next day, took place at the Mandarin Oriental with the spotlight on Pinot Bianco from Terlano and focused on three vintages of Alto Adige Terlano Pinot Bianco Vorberg Riserva -l 2019, 2016 and 2011 – plus a Rarity 2009, which just came out on the market after aging for 12 years.
What both tastings demonstrated was that Pinot Bianco is a varietal that expresses itself in a delicate and balanced way and the wines made from it evolve very well over time. Compared to its more famous "cousin", Chardonnay, it has shown that in certain areas of the Italian northeast it unites its varietal and territorial connotations in a most surprising way. The Collio wines were warmer and more Mediterranean, the Alto Adige ones more nippy, while remaining composed and elegant. Both reflected their origins and do not appear to have suffered too much from the effects of climate change that have made many white wines more "Mediterranean" both in Italy and elsewhere.
It would thus appear that Pinot Bianco may truly represent a new front in the field of top-quality white wine. While it may not be a native varietal, it has been present in some areas for over a century and in some regions it could even be considered to be "traditional", also given the fact that it is more widespread there than in its areas of origin, first among them Burgundy and Alsace. The fact that two presentations of Pinot Bianco from two different areas of Italy took place almost at the same time is not only a first but may also mean that its requital has truly begun.
mporanea di Pinot Bianco di due aree italiane diverse forse non c'erano mai state, e forse significa che la sua rivincita è davvero iniziata.