Oxidative wines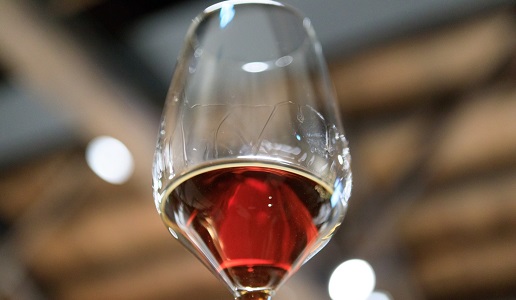 The great oxidative wines, like Marsala, Vernaccia di Oristano, Malvasia di Bosa and Vin Santo, are part of Italy's most authentic traditions and should be rediscovered and given the place on our tables they deserve.
In last year's edition of our Essential Guide to Italian Wine we gave our Best Sweet Wine of the Year award to a wine that was anything but sweet. It was a Vecchio Samperi Marco de Bartoli Perpetuo Quarantennale, produced by the winery founded by Marco De Bartoli in Marsala and, in our view, one of the greatest oxidative wines in the world. It is not sweet but made using ancient and particular methods that in this case were interpreted by Marco De Bartoli himself and in which procedure and origin became one.
The same thing could be said of the great Marsala Vergine wines, Florio first among them or the famous Vernaccia di Oristano, like those from Contini, or Malvasia di Bosa from Columbu. All are "not sweet" and should be part of a specific category but are grouped together with sweet wines because they are considered after-dinner wines, often paired with dessert or aged cheeses, as are wines that are sweet or semi-sweet. Oxidative wines include Sherry, Xeres and Jerez which are sometimes extraordinary.
During the last 5Stars – The Book contest, organized in Verona by Stevie Kim for Vinitaly International, I served on the final jury, the one that approved or rejected the proposals advanced by the various tasting panels. Working with me, along with the other judges like Robert Joseph, Gabriele Gorelli, Bernard Burtschy and Caro Maurer, was Pedro Ballestrero Torres, the legendary Spanish Master of Wine, who argued the need to not undervalue, and thus to give recognition to, certain wines that could be considered to be "oxidative". The trade press in his country, in fact, hold these wines in high regard and so it was natural for Pedro to come to the defense of their Italian "counterparts".
In Italy, however, a problem still exists, one which for the most part has to do with how Marsala was treated in the past by some of its producers that resulted in a drastic reduction in production. This is a shame because those wines that I mentioned above totally qualify as part of Italy's most authentic traditions. They are, in fact, orange wines, made using methods that are as little invasive as possible and could even be defined as "natural" wines and thus have all those characteristics that should appeal to all those who love those types of wine.
However, oxidative wines seem to be falling by the wayside, except for some noble exceptions, and for me this is a true shame.