On the road around the world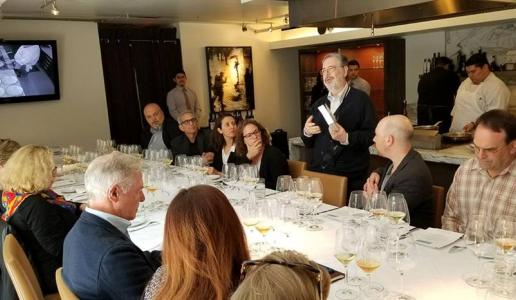 Rather than tannins and minerality, to explain Italian wines it is important to talk about geography and pairings, history and places, all of which are the strongpoints of Italian wine production.
My grandfather was Erminio Spalla who almost a century ago was a heavyweight boxer who became the first Italian to hold a European title. He also wrote a book with the same title as this article about his fights and adventures around the globe. In a small way I, too, have travelled extensively around the word, not to enter the ring, one boxer in the family will suffice, but to talk about Italian wine.
In the past two months, I have been to London, Montreal, New York, Napa, San Francisco and Los Angeles, as some of you may know having followed me on Facebook. I held numerous conferences to explain Italian wines and their areas of production and met with over a thousand people, wine lovers, sector operators and the local press. And having done this I have drawn some pertinent conclusions.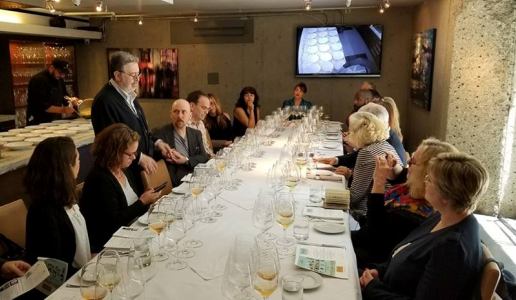 The first is that we need to again talk about geography if we want to explain why Italian wines are different and why Italy has so many traditional varietals. This because it would be wrong to assume that people already know where certain places are and even if they may seem famous to Italians, they are often totally unknown to non-Italians. Montefalco, Cirò and Scansano are names that remain unknown to people with a minimum knowledge of Italian wine and I could list many more. The same goes for the Marche, Basilicata or Alto Adige in regard to regions and autonomous provinces. Then again, how many Italians know where Mortington Peninsula, Santa Rita, Central Otago or Paarl are, even if they are respectively very famous places in Australia, California and South Africa? If Italians do not know them then why should they expect non-Italians to know certain localities in Italy?
Thus it is important of offer authentic introductory educational lessons, which must obviously be done using good English in order to be understood and communicate something beyond just a tasting. And it is also important to use proper audio-visual tools that can then be made available online or as a USB gift to conference participants.
Another thing that must be offered is some kind of "operating manual" because it is not generally known how to use, serve, pair or age many "territorial" Italian wines. It is important that others know that an Aglianico del Vulture, a Taurasi or a Castel del Monte Aglianico can age long and well and that they pair well with a pot roast or meat stew. For many wine lovers abroad these are exotic wines that they have rarely, if at all, tasted. Thus for them they are a novelty about which it would be interesting to know their characteristics. One way to attract their attention to these wines would be pairing them with local foods non-Italians are more familiar with. This is an approach that only recently has been making headway in countries of Anglo-Saxon origin and those in East Asia. Pairing wine with food is undoubtedly a winning idea and helps to deflate the negative connotation of the observation that "it is a wine for food" with which some so-called international experts often dismiss Italian wines.
Last but not least, if Italy is known around the world it is because of its history and the art it has produced over the centuries. Many wines are produced in these same places. Carmignano originates in the town where Leonardo da Vinci was born and has connections with the Medici family; Barolo is the wine of Italy's unification; the Palladian Villas were built near the winemaking area of Colli Euganei; Castel del Monte was built on orders of Emperor Frederick II; and Cirò is an ancient wine that has been produced in the same area for the past 30 centuries.
No other country in the world can compare to Italy on this and I can assure you that this is far more important than talking about tannins, anthocyanins or the sensation of "minerality" in a wine.