My friend Anatoly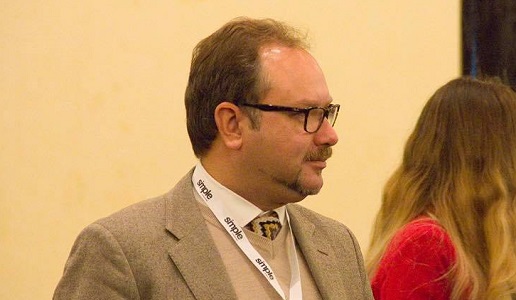 To firmly condemn Russia's attack on Ukraine and support the inhabitants of that country does not mean to condemn tout court every single Russian citizen.
I'm sure I'm not the only one who has a Russian friend. At this terrible moment in which I know nothing of his welfare, memories of him come to mind. This in no way means I accept in any way what his country's government has done and is doing nor that I have anything but support and affection for the people of Ukraine who are suffering the consequences of Russia's actions. But I do not think one can blame every single Russian for this and for me Anatoly Korneev is someone who has done a lot for Italian wine over the past 30 years.
One particular episode comes to mind. When I was still at Gambero Rosso, at least 15 years ago, we organized a tasting of Italian wines at the Italian embassy in Moscow. I stumbled through with my limited English and he interpreted me wonderfully in Russian, almost anticipating my comments on the various wines, which he knew very well, at least as much as me. Aside from his native Russian, Anatoly also fluently speaks Italian, English and French and he knows his wines having been the founder in 1994 of Simple, one of Russia's most important import companies. Had it not been for him, it would have been extremely difficult to communicate with people who only spoke Russian.
Several years ago, he acquired vineyards in Gaiole in Chianti and began to produce wine. His estate is called Bertinga and is in Adine and from the vineyards he acquired from Castello di Ama he has made some authentic wine gems. I repeat, this does not justify anything. He is in no way an oligarch and if he began to produce wine in Chianti Classico this was only due to his passion and love for Italy, which he has demonstrated many times over the years with a profound and serious knowledge of its culture, even artistic and literary, and not just in regard to wine.
And so what I would like to say to Anatoly, wherever he may be, is that while we may be tragically divided and perhaps on opposite sides of these dramatic events, I have not nor will not forget him and hope that one day we can be together again.