Minor vintages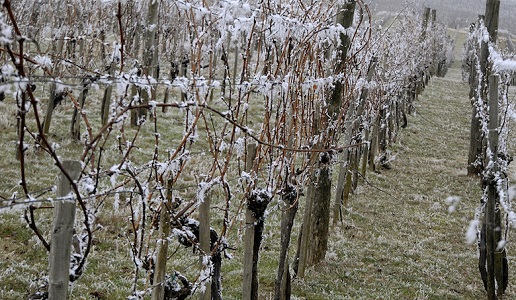 The history of Italian wine shows us how an average or scarce year in one region can be quite different elsewhere and so one should never generalize.
Whatever Oscar Farinetti may say, our year of birth, 1954, will not be among those remembered for its great wines. What is strange is in that this year saw the birth of some of the most brilliant and leading players on the Italian wine scene, from Silvio Jermann to Carlo Ferrini, from Peter Dipoli to Mario Pojer, from Renzo Cotarella to Pio Boffa. Also born that year were Emanuela Stucchi Prinetti, Marilisa Allegrini, Maria Teresa Severini Lungarotti, Ruenza Santandrea and Federico Carletti. These are just a few of the names that first come to mind and I apologize if I have left anyone out.
Farinetti claims to have several bottles of Barolo Borgogno 1954 that are extraordinary and we have no desire to doubt him, But the fact us, this would be more unique than rare, given that this harvest was, according to many, a near disaster. But there were many similar ones in the decades that followed.
Among the first I can remember was 1972, a cold and wet year, from which little if anything was saved. An exception was Sassicaia, which thanks to its lucky "star" came out great. Then there was 1984 which produced some nervous white Friulano and some notable versions of Barolo from Bartolo Mascarello, Enrico Scavino and Luciano Sandrone. A bit better was 1987 and among the best reds were the excellent Brunello di Montalcino of Giulio Salvioni and the Barolo Riserva Monfortino of Giovanni Conterno, among others. But there were also some good whites, too, like the Chardonnay of Ronco del Gnemiz, Vintage Tunina of Jermann and the Ronco di Corte dell'Abbazia di Rosazzo. The fog of 1992 again caused major problems but the Montepulciano d'Abruzzo of Valentini and Villa Gemma from Masciarelli were spectacular, while the Franciacorta Dosage Zero Ca' del Bosco was to die for.
Moving forward we find another annus horribilis, at least for wine, 2002. It was another wet and difficult year but it produced some interesting whites, like Pinot Bianco Vorberg Riserva di Terlan and a magical Ribolla Gialla from Josko Gravner and the Chardonnay Cuvée Bois di Les Cretes. Then there was the usual Sassicaia, which in minor years is always good, and another magical version of Barolo Monfortino. More recently, there was 2014, which many will remember because it was not that long ago. This was a year with a summer that wasn't, which saw a minor comeback in mid-September that saved some late harvest reds but created countless problems for other wines. Things went better for the whites and there were, for example, magnificent versions of Verdicchio Villa Bucci and Cervaro della Sala. Among the reds, coming out now is an amazing, as always, Monfortino, but we will get into depth about this in our Essential Guide. The 2014 harvest was excellent for Sardinia and, in part, for Sicily, on Etna in particular but not only. The Cannonau Barrosu Franzisca from Montisci was magnificent as was Faro Palari.
I will wind this up with a consideration. Italy is a country with very pronounced climatic differences. What could appear to have been an average or below average harvest in one region could have been much different in others and so it's best not to generalize. Then there are those particularly skilled producers who can work well even under difficult situations, who may limit production or turn out "tailor-made" versions but who in below-average years can produce exceptional wines. And here we have listed a fair number. If you want, you can suggest others, we're all ears.