Expensive stars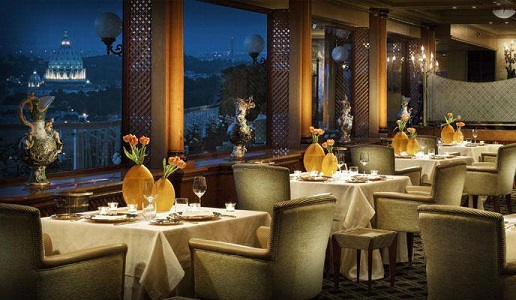 It's no secret that managing the type of restaurant that is awarded Michelin stars is expensive, and this is evident from the price of a meal, but how many people can really afford to eat at a Michelin-starred star restaurant?
The annual debut of the Michelin Guide Italy always sparks many polemics as well as media interest. While there is ample debate over the opportunity of awarding or taking away a start from this or that restaurant, I have not heard discussion on the cost of eating at these so-called "starred" establishments.
It is understandable that offering first-rate service, selecting top-quality prime ingredients and even equipping a restaurant with the appropriate décor and facilities can be expensive. The cost of food and personnel are the greatest costs for a restaurant and added to this are rising energy costs. Nevertheless, I ask myself how much media interest can be justified, in regard to public interest, if the price of going to a "starred" restaurant is beyond the reach of the vast majority of the population.
I am not talking about those restaurants with "three stars", where a meal runs over 300 euros a head, or even those with "two stars", which are only slightly cheaper. What I am referring to are those with only one star and I wonder if it is possible to find one where a meal costs between 70-80 euros a head, all included.
I am not trying to say that this is unjustifiable or scandalous, only that when I was a young student, many years ago, with a passion for wine and food, every once in a while I could afford to go to one of these restaurants. I seriously doubt that anyone today in the position I was then could do that. Thus there is a real risk that when one reviews, organizes programs and comments on this or that "starred" restaurant or chef it becomes more like doing the same for a luxury automobile, which only a select few can afford, or high fashion that is targeted for a precise economic elite. How many people are just curious about a starred restaurant, since they certainly could not afford to go to one, like Cracco, La Pergola or Pinchiorri?
The same could be said about the world of wine, even if there are many wines that have won prizes in various wine guides and which are available at reasonable prices. Limiting discussion to only restaurants with stars or "starred" chefs seems a bit too reductive to me. I say this despite the fact that this year the Michelin Guide spotlighted various young chefs, some of whom may have trained under this or that "starred" chef, and demonstrated an interest towards a region like that of Campania, where the quality of restaurants is on the rise and not just for the top tier. Mine are just observations, without any intention to criticize or be polemic. Nevertheless, a frank discussion on this topic would be a good thing, given that they seem far and few between.