Diabolical marketing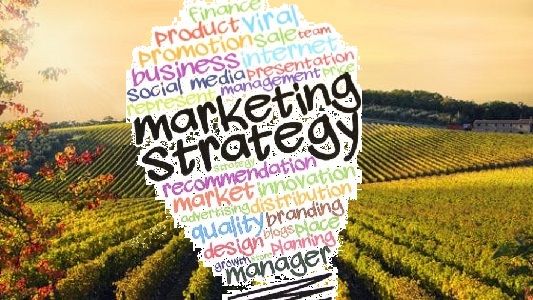 There is nothing negative about marketing wine, it helps wineries and territories to find the best ways to become known to consumers.
Marketing in the world of wine often takes on a negative connotation. There are those who see marketing as something evil, a betrayal of quality, territories, craftsmanship and authenticity. This happens almost always because there is a misunderstanding of what "marketing" really means. On-line I found a very efficient definition which I will share with you. "Marketing is an aggregate of methods aimed at placing goods and services at the disposition of the consumer and user in a particular market, time and place and in the most apt ways to provide lower costs for the consumer and, at the same time, profit for business". There is nothing diabolical in that and, in fact, is to the advantage of both business and consumers. In short, it is a way to rationalize supply making it more accessible, desirable and known to potential consumers.
In the world of wine there is estate marketing, involving the creation of a brand, which can be beneficial to large estates as well as small and iconic wineries. There is also territorial marketing, focused on enhancing the value of a specific area of production. This exists for Champagne and, in Italy, for Barolo, Brunello and Amarone. Then there is specific marketing dedicated to particular markets. If one wants to export to the United States it is necessary, aside from knowing the regulations governing the wine sector, to pinpoint targets, the tastes of those who could potentially be interested in a particular type of wine, perhaps very different than those you can find in China or Germany.
A good knowledge of marketing techniques, even in the world of wine, is not only not negative but necessary if one wants to interact with those who do not necessarily know production areas, territories and types of wines. What could be bad about this is I, frankly, do not understand. Maybe we are too accustomed to clichés that imply different meanings and only create confusion.
The same was true of advertising that was demonized by many only to be appreciated with clever, informative and entertaining ads that convinced consumers to buy products they know through the media. The big brands in any sector - Ferrari, Armani, Coca Cola, Nutella – are phenomenal at marketing. Wine, the iconic wines, the great Bordeaux, great Champagnes and great Barolo have become so also thanks to effective and specific marketing techniques aimed at enhancing their image and value. Producer associations have marketing committees that work with these techniques, often with a very efficient results.
Wine is without a doubt poetry and passion, a metaphor of a territory, but wineries are also a business and they must sell their products and return a profit for those who made them. This may not be a popular thing to say, but it is the pure and simple truth.