Demoting Amarone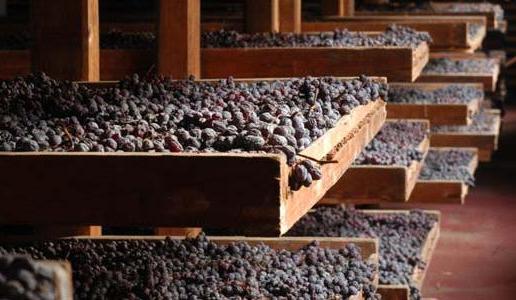 On a request from the Consorzio di Tutela producers' association, the Region of Veneto has authorized the early fermentation of rasinated grapes used for the production of Amarone and Recioto wines. But does this not trivialize a great wine?
This obviously has nothing to do with a relegation in soccer terms but regards Decree 161 of November 6, 2020 by which the Region of Veneto's food and agriculture department, in response to an explicit request from the Consorzio Tutela Vini della Valpolicella producers' association, authorized the fermentation of grapes put aside for rasinating for the production of Amarone starting November 16, two weeks earlier than the previous regulation. The justification for this was that the level of sugar of grapes from the 2020 harvest was deemed sufficient for the production of Amarone.
The previous date of December 1 was already considerably early considering the tradition of allowing the grapes to dry almost until Easter. Anticipating the date would appear to be move to reduce production costs, thus further lowing retail prices, and in turn boosting earnings. However, it also means producing simpler wines and runs a real risk of trivializing a top wine like Amarone, reducing its organoleptic properties to those closer to a Ripasso.
A connection between the ancient Acinaticum and the modern Amarone wine is found in the writings of Cassiodorus who observed that to make the ancient wine "the cold-blooded grapes should rigorously be pressed in winter", thus confirming that the coldest period of the year is the most suited for fermentation.
With all this in mind, the decision to anticipate fermentation seems to me to be a little too hasty, to say the least. And although there are obviously reasons for doing this, it does not take into consideration, in my humble opinion, two fundamental aspects. The first is that it moves away from a traditional vision of what Amarone should be. And I am sure that the wine's "founding fathers", who today are unfortunately no longer with us, people like Bepi Quintarelli, Marta Galli or Mino Franceschetti, would not approve of such a decision. And this also in view of the fact that Amarone as we know it today is a relatively new wine, dating back to no more than 60 or 70 years ago.
The second is that we must decide once and for all what is or should be considered a "great wine" and what is needed to ensure that the properties that make it such are protected. My obviously personal opinion is that this anticipation or "demotion" does not go in this direction.