A homage to Italian restaurants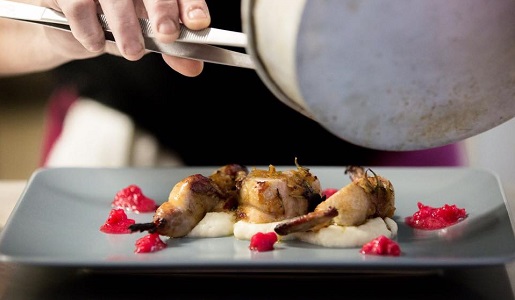 There is nostalgia for Italy's the many, many restaurants, each great in their own way and important for the country's restaurant sector.
We will have to wait until June 1 to see the first, modest reopening of restaurants and wine bars in Italy. While this will be problematic and involve face masks, gloves, greater distance between tables and plexiglass barriers, many will try to open just the same despite the many difficulties, uncertainties and an expected sharp drop in the number of customers.
And so, in this difficult moment, I think it is a good thing for me to remember some of the great restaurants and trattorias that are dear to my heart. Places I was always glad and even excited to go to. And I did this first when I was much younger, saving up my allowance, and later as a critic and, more than often than not, as a friend. Some of these places no longer exist, many who ran them are no longer with us, people like Angelo Paracucchi, Gualtiero Marchesi, Gianni Cosetto of the Roma restaurant in Tolmezzo and Guido and Lidia Alcia of Guido in Costigliole. Or Marina Perna, the talented Genoa chef at La Regola in Rome, a dear friend. Others have either closed or sold their establishments, like Enzo Santin of Cassinetta in Lugagnano, Piero Selvaggio and Valentino in Santa Monica, Los Angeles, Gianfranco Bolognesi and the Frasca restaurant in Castrocaro Terme, Gambero Rosso in San Vincenzo and Fulvio Pierangelini, or like my adored Paris in Trastevere, in Rome, a simple eatery that was a home away from home for me.
If I were to choose a magical place, one where I'd like to go right now or as soon as possible, the first that comes mind, be it for its unique atmosphere, its history and, even more, for what they offer, it would be Harry's Bar in Venice, where the great restauranteur Arrigo Cipriani invented a place that is simply magical. The food may not be the best in the world, but a restaurant is not just the food alone and a restaurant is great when it makes you feel like a king, it is a place where you can have an unforgettable experience in a unique setting.
Another place I'd like to go is San Domenico in Imola, to find chef Valentino Mercattilii in a place invented by Gianni Morini, another Italian restaurant great. Being wine crazy, I would have to add Enoteca Pinchiorri and Cibreo in Florence, where the brilliant Fabio Picchi has literally invented a very original and perhaps unique format. And then there is Tenda Rossa in Cerbaia, another place dear to me.
Other people and places I miss include Josko Sirk and his Subida in Cormons, Devetak sul Carso, in Friuli, Sora Maria e Arcangelo in Olevano Romano, Gianfranco Pascucci in Fiumicino, Sora Lella and Checchino in Rome, along with La Ciambella of Francesca and Mirka, Roscioli and Il Pagliaccio of the amazing Anthony Genovese, also in Rome. And then there is Salvatore Tassa with his Colline Ciociare just outside Roma. I also miss Lucio Pompili and his Symposium in Cartoceto, the great Gennaro Esposito and his Torre del Saracino, in Vico Equense, and Niko Romito, another brilliant chef, in Roccaraso and Moreno Cedroni and Mauro Uliassi in Senigallia.
And I really miss Il Gocchetto, the Rome wine bar that is my office's real backroom.
These are just some of those places that I love and the first to come to mind. I miss many others and hope to soon be able to see my many friends there, for the pleasure of seeing them again and to show my support in this difficult times.
They all represent the best in Italy's food sector, each in their own way, each with what they have to offer, be they a restaurant or a simple trattoria. They are an honor to their profession, themselves and all of Italy. And while I may have my shortcomings, I could never forget this and wish I could embrace them all.