People's wines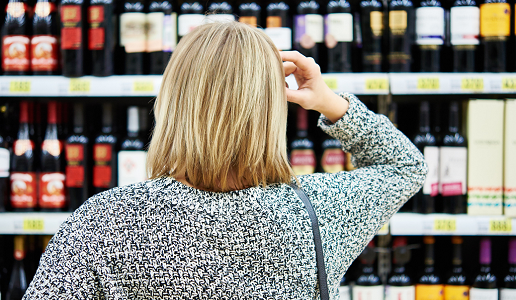 Half of Italy's population drinks and buys wine on a fairly regular basis. In order to reach these consumers, we need to take into consideration the so-called people's wines.
There is a clear trend in international wine criticism to, for the most part, write about wines that are easy to find, not excessively expensive and that are pleasing to drink. While this may seem blatantly obvious, looks can be deceiving. If you take into consideration that leading wine writers the world over address a public that for the most part is not that informed and need advice for making a purchase, then things are not as cut and dry as they may seem.
Many countries tax imported wines heavily and thus their price is considerably higher than what Italians are used to at home. In the United States, for example, a bottle that costs $9.99 is considered entry level, while in Italy 8.50 euros would be an entry level price for an everyday wine. Added to this, the target consumer in certain countries is higher than in Italy as is their per capita income. In order to sell a wine for $10 at a supermarket, it has to cost no more than $3 at the source. For these reasons, the opinions of experts can determine the choice of a consumer and those responsible for advice columns in local publications or wine blogs are particularly careful in giving advice and evaluating.
Things are a little different in Italy. No distinction is made between wine consumers who are more informed and "non" drinkers. In Italy, half the population drinks and buys wine on a fairly regular basis. The community of wine lovers reads up on and many take wine appreciation courses to make better choices. But they are a minority. The vast majority of consumers choose wines based on their price; the few types they know about, which is often related to the region they come from or where they live, given that wine is made just about everywhere in Italy; and on their alcoholic content.
I am lucky to have my father still with us, at the ripe old age of 97, and for over 80 years he has had a glass of wine with his meal. It has to be white, no more than 12% alcohol, often from the Castelli Romani (we are in Rome after all) and it must not be too aromatic. Plus, it must not cost more than 5 euros at the supermarket. This is a precise identikit of a central Italian people's wine. It could be a Frascati or a Marino wine but it could also be a Falanghina del Sannio, a Trebbiano d'Abruzzo or an Orvieto. I recently had him try a Müller Thurgau from Trentino and he liked it a lot, even if it was a little too aromatic for his tastes. People like him, and there are many, do not read up about wine. This because, for them, those who write about wine do so for experts, they write about expensive wines or those difficult to find or complex to appreciate. And also perhaps because wine "literature" in Italy is almost exclusively targeted for a public of wine lovers or sector operators, a bit like art criticism.
In order to do something different certain preconditions are necessary. The first would be to use a language that is more comprehensible. The second would be to focus on wines that are easier, both in regard to appreciating and availability as well as cost. The third is finding a means of communication that can easily reach this public. The fourth is to try and convince people to go to where wines are produced, thus promoting wine tourism and greater knowledge about places, wineries and producers. The fifth is to not demonize wines a priori that appeal to a vast sector of the wine drinking public, which probably finds them above all at the supermarket, a little sin that is also committed by some so-called experts.
The fact is that, in order to communicate, one must first identify the public they wish to communicate to and then make themselves understood offering useful information. For this reason, it is very important to take "people's" wines into consideration. In the US, Britain and Germany, people who write about wine have known this for some time. In Italy, it is harder to do so but never say never.