Montevetrano, the elegant red wine from Campania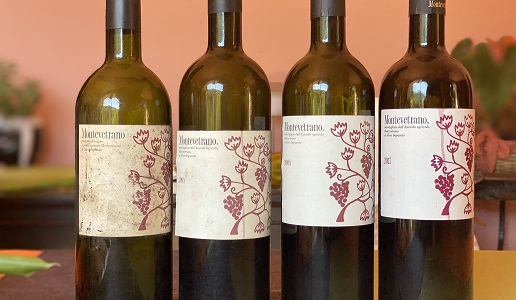 A historic wine whose first vintage dates back to 1991. A great classic bordolese style from Campania.
This article is available in Italian only.
È nascosta su una collina di San Cipriano Picentino, tra alberi secolari di querce, cespugli di more e rosmarino, la piccola cantina di Montevetrano, che giace sui pendii di una rocca medievale dove sorge anche un castello. Un luogo circondato dalla natura selvaggia, che non dista molto dal mare del Golfo di Salerno, dove Silvia Imparato nel 1985 ha fatto mettere radici ai vitigni cabernet sauvignon, aglianico e merlot nella vigna di famiglia.
La prima annata del rosso campano risale al 1991, quando Riccardo Cotarella, enologo e amico di Silvia, ha avviato l'uscita dalla cantina delle prime pochissime bottiglie, che sarebbero state vendute solo a partire dall'annata 1993. Da lì è storia: il Montevetrano diventa in pochi anni un vino icona, in grado di raccogliere consensi e successi in tutto il mondo.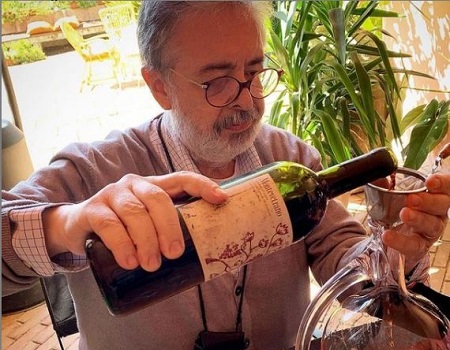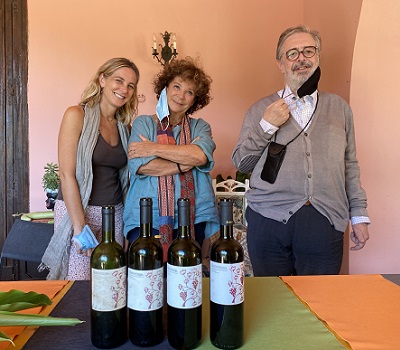 Tra i migliori rossi del sud Italia, tanto che il critico Robert Parker lo definirà il "Sassicaia del Sud Italia". Un vino bordolese-campano, raffinato e affascinante, che – sorso dopo sorso – mostra la sua anima straordinaria, carnosa e mediterranea, come ci ha svelato nella verticale delle quattro annate, allorché Daniele Cernilli, direttore di DoctorWine, ha provveduto personalmente a compiere il rito della stappatura dell'annata 1994. Una grande fortuna per me che ero presente. Di seguito le note di degustazione.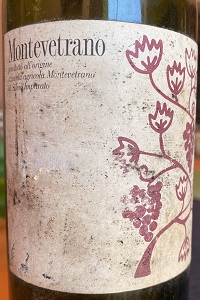 Montevetrano 1994
99/100 - € 80,00
Da uve cabernet sauvignon 50%, merlot 40%, aglianico 10%. Matura in barrique per circa 12 mesi. Granato leggermente spogliato nel colore. Profumi di goudron, balsamico, confettura di visciole, finocchietto e sottofondo fumé. Molto sfaccettato anche al sorso, dove emergono i tannini eleganti e ancora vivaci, poi la freschezza e la leggera speziatura che si rincorrono nel finale profondo e fine. Grande vino.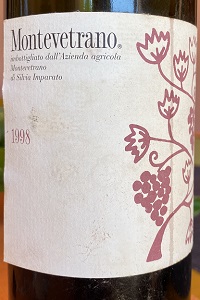 Montevetrano 1998
95/100 - € 75,00
Da uve cabernet sauvignon 60%, merlot 30%, aglianico 10%. Matura in barrique nuove per circa 12 mesi. Granato compatto e brillante. Il profilo olfattivo ampio è giocato su toni freschi e vegetali: menta, felce, foglia di pomodoro e lievi accenni balsamici. Salmastro al sorso, agile, con tannini fitti e meno soffici. Equilibrato, dinamico e con una persistenza lunga e sottile.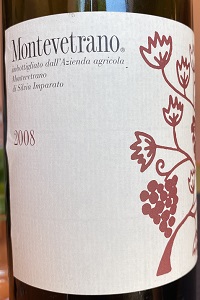 Montevetrano 2008
96/100 - € 78,00
Da uve cabernet sauvignon 50%, merlot 20, aglianico 30%. Matura in barrique nuove per circa 12 mesi. Granato limpido, vivo e luminoso. Olfatto complesso con intriganti note di mirtillo, lampone e grafite. In seconda battuta emergono l'arancia rossa, la resina e il pepe nero. Bocca progressiva ed elegante nel sorso fresco e con ottimo apporto di tannini. Austero e di grande persistenza.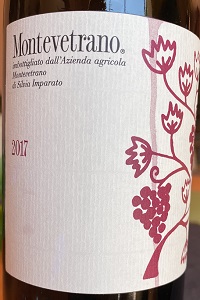 Montevetrano 2017
95/100 - € 50,00
Da uve cabernet sauvignon 60%, merlot 30%, aglianico 10%. Matura 14 mesi in barrique nuove. Rubino tendente al granato. Annata difficile, che ha regalato un vino complesso e austero nelle note scure di prugna, ribes, cassis ed erbe officinali, selvatiche e con un accenno di liquirizia. Bocca ricca, balsamica, fresca e salmastra, con trama gustativa fitta e progressiva e con tannino ancora in rilievo in via di integrazione. Giovane, cupo e affascinante.
Related Products