Cabernet Sauvignon Collezione De Marchi, the SuperCab (1)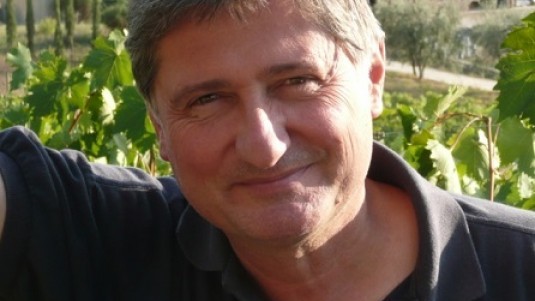 A retrospect of one of the greatest Italian Bordeaux blends that is also an examination of one of the most misunderstood wine terms: Super Tuscan.
There was a time when the term Super Tuscan in Italy was not used to define a wine that was not 'authentic' or native to Tuscany.
This was back in the 1980s and '90s when the term was used to define a positive revolution, a liberation from the dictates of regulations that were badly written and tailor-made for unscrupulous producers and bottlers who did not care about quality.
One of the most revolutionary producers of Tuscan wine at the time was Paolo De Marchi, at his Isole e Olena estate, who today is considered a 'traditional' producer. But that is another story.
De Marchi was born in Turin and his family was originally from Lessona, a winemaking town at the feet of the Alps, and he naturally followed in his family's centuries-old tradition of making wine. His great-grandfather's cousin, Felice Sperino, produced a fine Nebbiolo from his old Proproprietà Sperino vineyards that the family abandoned after the Second World War. Paolo's father bought the Isole e Olena estate in Tuscany in 1956.
After studying agronomy at the University of Turin in the early 1970s, Paolo apprenticed in California and experienced the changes in winemaking there that made the American state the reality it is today. After earning his degree in 1976, Paolo became involved in the Isole and Olena estate full-time, focusing his attention on restructuring its vineyards and developing his concept of quality.
Initially, his attention was centered on Sangiovese grapes and the masterpiece Cepparello is the product of his efforts in this direction. However, his interests did not stop there.
Isole e Olena is at the center of the Chianti Classico district, on the western side half way between Florence and Siena. The estate extends for some 320 hectares of which 56 hectares are planted with red grapes (Sangiovese, Canaiolo, Syrah, Cabernet Sauvignon and Cabernet Franc) and white grapes (Chardonnay, Malvasia and Trebbiano) and there are also 15 hectares are olive groves. The estate sits at an altitude of 350-480 meters and the soil is composed mostly of marl, lime and chalk.

Isole, which hosts the estate's headquarters, became a working farm in the middle of the 18th century and was acquired by the De Marchi family along with the adjacent sharecropping hamlet of Olena, which they merged together to create the Isole e Olena estate.
During the 1970s, they initially focused their attention on selecting the estate's Sangiovese clones and making varietal wines from them to fully understand their potential. This is what produced Cepparello that became the estate's signature wine and is named after a small brook that runs through the vineyard.
At the same time – anticipating what experts refer to as 'zoning'– they mapped out the estate's different soils, studying the characteristics of each parcel in order to determine which grape varieties would grow best there. This allowed them also to establish new criteria for winegrowing and to experiment on vineyard density depending on the clones being planted and the soils. Because of Isole e Olena to become one of the select few estates to have contributed to improving quality in Chianti Classico.
Their efforts resulted in a gradual change in the blends allowed for Chianti Classico with the elimination of white grapes, while maintaining Canaiolo, and the addition of small amounts of Syrah, which the estate planted at the start of the 1980s to give their blend greater harmony and balance. The estate's Chianti Classico progressively developed greater body and a better capacity to age, while maintaining its traditional style of being a fine and fresh wine that is easy to drink.
In the mid-1980s, they began to plant Cabernet Sauvignon and Chardonnay which, together with Syrah, produced varietal wines that became part of the estate's 'Collezione De Marchi' line that was later renamed 'Collezione Privata'.
DoctorWine: Do you think that in recent years Tuscan Bordeaux blends have regained the reputation they deserve?
Paolo De Marchi: The reputation varies from area to area. I think there should be a distinction between classic and new blends. I do not think that the coastal zones - Bolgheri, Suvereto and so on - ever really lost their reputation and their wines have remained a stable constant in Tuscany. The classic blends, like Chianti, are a different story. In the first decade of the new millennium we saw a decline in interest for these wines, which coincided with what many referred to as "the Sangiovese comeback". I don't think that in Chianti renewed interest in Cabernet is widespread but regards only certain wines. At Isole e Olena I have always had Sangiovese as our priority interest. During the 1980s, the need to add something extra to the blend that would exalt the Sangiovese led me to plant Syrah.
DW: If you planted Syrah to help the Sangiovese, what did you plant Cabernet Sauvignon for?
PMD: To be ready in the event of a change in regulations that at the time appeared to be leaning towards imposing a more Bordeaux style. Fortunately, this never happened and we have been lucky that our Cabernet Sauvignon is one that is enjoying the greatest renewed interest in Bordeaux-style wines.

DW: For sure, but I still think it had a significant effect on your reputation.
PDM: I can agree with that. At the end of the 1990s, our Cabernet Sauvignon risked overshadowing Cepparello. I never wanted our Cabernet Sauvignon to have a higher price than Cepparello but then I saw how its retail price was as much as 30-40% higher. This because international tastes lean more for that wine than Sangiovese and thus there is greater demand for it. But I never wanted that. We are in Chianti and thus Sangiovese deserves more respect. After Cabernet Sauvignon 1997 received such high marks from critics, I decided to 'hide' the wine a bit and avoided bringing it to tastings and promoting it. The reason for this was and remains the same: Cepparello is our signature wine.
Tomorrow we will publish the second part of our interview with Paolo De Marchi together with a vertical tasting of Cabernet Sauvignon Collezione De Marchi.
Related Articles