Boccadigabbia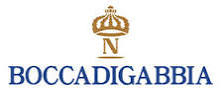 The Boccadigabbia wine estate is situated on the rolling hills that from the Adriatic rise towards Civitanova and it was once one of the "100 farms" belonging to Napoleon III. In 1956, its 10 hectares of vineyards were acquired by the Alessandri family. The vineyards are made up of the so-called international or French varieties, a hold-over from its French ownership - mostly Cabernet Sauvignon, Merlot and Chardonnay – while in Villamagna Floriani, near Macerata, native grapes are cultivated like Verdicchio, Ribona, Malvasia, Sangiovese and Montepulciano.
Usually when this winery is the subject, especially when there is a vertical tasting of older vintages, everyone expects to sample Akronte, their most famous red, a 100% Cabernet Sauvignon. However, this is not always the case. In a tasting organized a while ago at the Rome restaurant Il Ceppo, the protagonist was a surprising white wine made from a native Marche variety, not Verdicchio but a grape that unfortunately fell by the wayside back in the 1960s: Ribona. Boccadigabbia offered five vintages from an almost 10-year period and produced under the name Le Grane Colli Maceratesi Ribona DOC.
This amazing and surprising tasting was conducted by the estate's current owner Elvidio Alessandri, a decidedly charming man with a strong personality. He told the story of his estate with irony and many authentic and amusing anecdotes, explaining how this once-traditional variety was brought back and how the wine as made, using the old peasant custom of adding "lu Cappellu", destemmed and slightly overripe grapes which give the wine greater body and color.
Related Products
Product
Producer
Date of publication
Author
Read
Le Grane 2007
Colli Maceratesi Ribona
Boccadigabbia
03/28/17
Chiara Giannotti
This now 10-year-old Ribona has a very amber color that could mean almost anything. Instead, it was a pleasant surprise with an intensely fruity aroma and in the mouth it was mature, tropical, sweet...
Leggi tutto
Le Grane 2009
Colli Maceratesi Ribona
Boccadigabbia
03/28/17
Chiara Giannotti
Less distinct and intense than the 2007, this has a bold yellow color and spicy aromas that lean towards sweet notes of honey and vanilla. While this is one of the estate's preferred vintages, it...
Leggi tutto
Le Grane 2011
Colli Maceratesi Ribona
Boccadigabbia
03/28/17
Chiara Giannotti
This, for me, was more exultant with its incredible freshness and sensations that recalled wines of the north, including aroma typical of a Riesling. If I were to associate Elvidio Alessandri with...
Leggi tutto
Le Grane 2014
Colli Maceratesi Ribona
Boccadigabbia
03/28/17
Chiara Giannotti
The yellow color here is paler and the wine has a very pronounced freshness thanks also to the harvest that made this vintage very interesting. The nose is pleasing with its scents of fresh, ripe...
Leggi tutto
Le Grane 2015
Colli Maceratesi Ribona
Boccadigabbia
03/28/17
Chiara Giannotti
Very young with its straw-yellow color but a tad less expressive and intriguing. Nevertheless, this has a lovely and pleasing freshness and there are grassy notes together with those of crunchy fruit...
Leggi tutto