The greatness of Aegusa Florio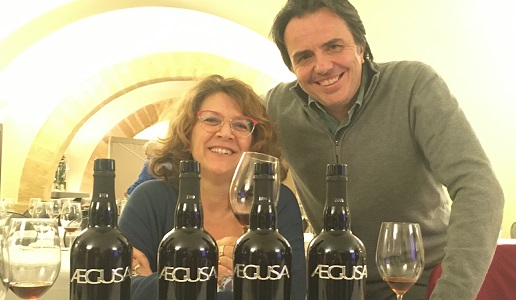 A vintage per decade of Riserva di Marsala Superiore Semisecco that proudly boasts the land where it is made.
I must confess I have a weakness for Marsala, a name that makes me recall the person who introduced me to it towards the end of the 1980s at the Drogheria Volpetti in Rome: Marco De Bartoli. He infected me with his love for a wine that was the first in Italy to merge together a wine, a place and a winemaking method. This was back in the 18th century and it became a worldwide success and transformed the social and agricultural substrata of the whole territory around Marsala creating widespread wealth for barrel makers, artisans, farmers and glass producers.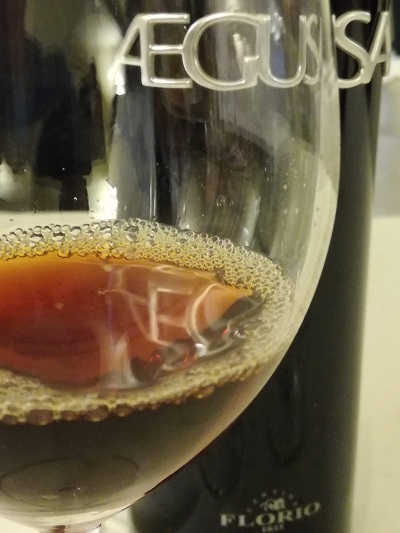 Then, as only seems to be the case in Italy, all this success disappeared, the victim of overproduction by those exploiting the fame of a name. Today, Marsala wallows in a limbo from which there appears to be no escape, also because the 12 existing producers cannot agree on how to do this nor how to reform the producers' association that has governed its production since 1963. Another example of Italian madness.
Fortunately, all is not lost because there are some excellent expressions of this wine from some producers who offer different versions and others who produce select wines that reflect their territory, their history and pride. A case in point is Aegusa Florio, dedicated to the island of Favignana and thus favonio (zephyr), the west wind that is so important for the ripening and health of its grapes.
During the Wine-up Expo event staged last November, we tasted four vintages of this wonderful Marsala, each from a different decade starting with Donna Franca, which was forgotten in barrels in the cellar for the time necessary to, should it remain intact, become Aegusa. Although there four vintages offered at the tasting, the 1994 had a defective cork and even if you could still sense its incredible personality, we decided not to evaluate it. Thus here we look only at the three gems: 1974, 1989 and 2001.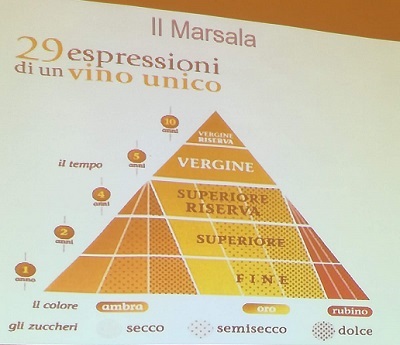 In order to keep things simple, also because the number of different types of Marsala only creates confusion, senseless and nonfunctional chaos that does no justice to the excellence of the wine, the photo we publish here illustrates the various varieties based on the explanatory pyramid created by Luigi Salvo, who conducted the tasting. Keep in mind that Marsala Fine, which sits at the bottom of the pyramid, considered to be Marsala for cooking, today represents 80% of overall production.
Technically, here we are dealing with Marsala Superiore Semisecco Riserva, which implies the presence of mistella (mistelle) the use of which is a Marsala art.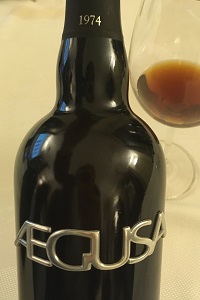 Aegusa 1974 Marsala Semisecco Superiore Riserva Florio
99/100 - € 220
Made from Grillo grapes and matured for 34 years in 300-liter barrels and then, from 2008, aged in the bottle. The intense aroma still has citrusy notes, floral ones and various candied accents, scents of yellow and dark spice, curry, ginger and resin. Overall very complex yet incredibly young. The mouthfeel is thick with an unexpected and wonderful freshness that ushers in a finish of both rare persistence and elegance. An incredibly drinkable wine.
Aegusa 1989 Marsala Superiore Semisecco Riserva Florio
96/100 - € 180
Made from Grillo grapes and matured for 19 years in wood and since 2008 aged in the bottle. A transparent, amber color. The bouquet has notes of both white and dark chocolate, caramel and cinnamon as well as the classic floral ones with scents of candied green fruit, iodine and a brackish streak full of personality. The mouthfeel has a rare freshness that is almost excessive but packed with personality. The persistence is excellent with a great and deep aftertaste where cloves make a comeback.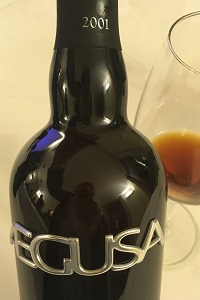 Aegusa 2001 Marsala Superiore Semisecco Riserva Florio
97/100 - € 80
Made from Grillo grown on head-trained vines in vineyards with a density of some 6,000 plants per hectare. The wine matured for 14 years in 300-liter barrels and then aged in the bottle. The amber color is not dark and has golden reflections. The aromas are almost youthful with notes of raisins, fresh, dark flowers, prickly pear, iodine, various candied fruits and hints of ginger. The smoked scent does not lean towards carob and thus makes everything youthful and elegant. The thick and wrapping mouthfeel is never too sweet thanks to an acidity that fantastically balances the sweetness. The persistent and youthful finish has notes of ginger, gorse and lavender.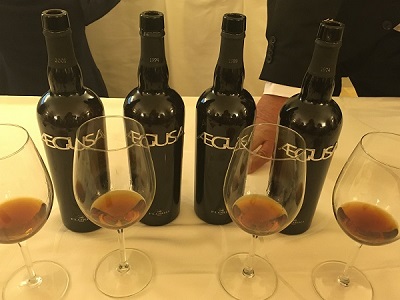 Related Products