Calvarino Pieropan, Soave's the solemn face (1)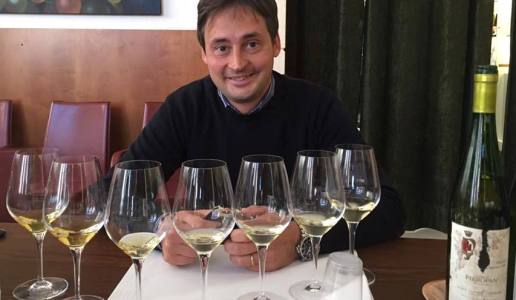 We begin 2019 with this interview with Andrea Pieropan and conclude it tomorrow with a vertical tasting of his Soave Calvarino.
Surrounded by elegant medieval walls and overlooked by a noteworthy castle, the historic center of Soave sits at the feet of the hills that rise up from the Po Valley. The historic appellation that takes its name from the village has expanded significantly over the past decades. Nevertheless, the classic area, the one surrounding the town, remains the best and produces some of the best Italians white wines: a great Soave is a small miracle of delicateness and fruit. The appellation was made famous on the one hand by the largest wine cooperative in Europe and big producers, and on the other by some small, eclectic wineries, of which the acclaimed prime example is Pieropan, which has its headquarters in the heart of the town's historic center.
It is not easy to speak about Pieropan right now because less than a year ago, in April 2018, the founder, heart and soul of the estate, Leonildo Pieropan, passed away at the age of 71. It is no exaggeration to say that Leonildo was a leading figure in the world of Italian wine. This because not only did he bring Soave and the Pieropan brand to the world's best tables, but he also cofounded, in 2008, the Italian Federation of Independent Winemakers (FIVI).
Strange as it may seem, it can be said that Soave Calvarino, from a cru to all effects, is without a doubt one of Italy's greatest wines. Not just because it may seem an easy tribute, but also because there is a secret about it known to too few wine lovers: it has a very reasonable price and a whispered organoleptic countenance.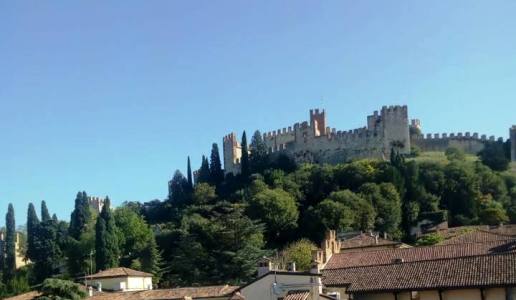 The name of the vineyard, Calvarino, means "little Calvary" or ordeal and refers to the difficulty in working the dark and hard volcanic soil, rich in basalt and tuff stone, which nourishes this west-facing, terraced vineyard that sits above the town of Soave. The vines are pergola-trained, a system that gives the Garganega grape, Soave's principle varietal, a complex aromatic profile of rose and white fruit, one which is less almond and honey-like than the Soave grown on vertical-trellis trained vines. The pergola system protects the grapes from excessive sunlight and thus allows them to grow into naturally vigorous fruit. This also explains the wine's discreet character despite climate change.
"Calvarino is the foundation of the family and was acquired in 1901", I was told by Andrea Pieropan, an agronomist, who together with his brother Dario is carrying on their father Leonildo's work together with their mother Teresita.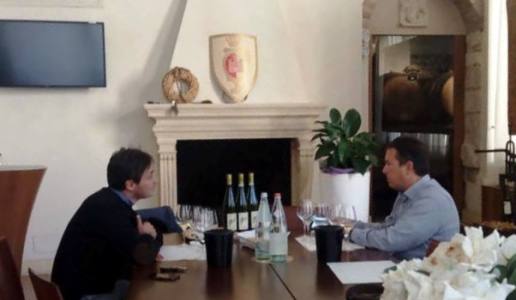 DoctorWine: In the glass, Calvarino has particularly delicate notes, less strong than most whites from volcanic soils.
Andrea Pieropan: Calvarino's delicateness is not due to malic acid but tartaric acid because the Garganega grape is low in malic acid. This is one of the reasons why we never allow malolactic fermentation.
DW: Another characteristic of the best Soave is that they do not seem to come from such low hills, so close to the Po Valley, which in the summer become an oven.
AP: The decisive climatic period for us is in the second half of September. While it is true that the weather is becoming torrid, at the start of autumn the diurnal temperature variations make it clear we are in northern Italy.
DW: Calvarino is the top wine in an appellation that has its shortcomings.
AP: Soave has a big problem concerning average quality. It is a typical one for older appellations, such as Orvieto or Frascati. And then Lugana is giving us a run for the money. German tourists who go to Lake Garda often to not come to Soave even if it is close by. If you add to this the sharp quality improvement in German wines, in significant part thanks to climate change, it becomes clear why the German market is no longer the land of milk and honey it used to be. Other markets are going well but the problem is another one.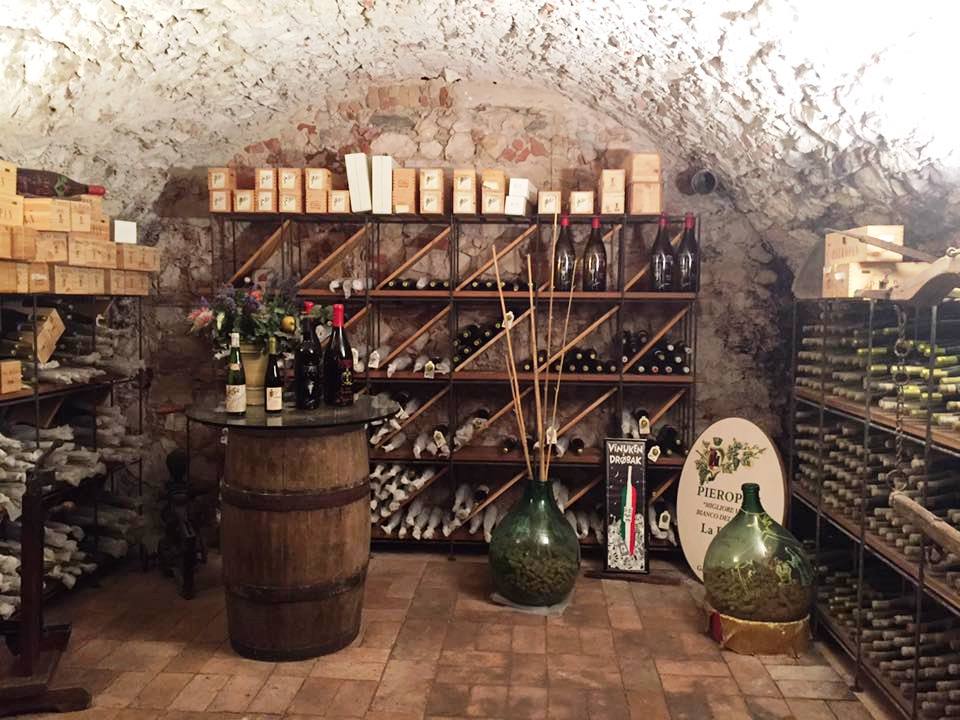 DW: What's that?
AP: When it comes to wine prices, cultural problems or attitudes are often dismissed as economic questions. And the press doesn't help.
DW: In what sense?
AP: There is no longer a great economic difference between spending 5 or 8 euros for a wine. Poor information has created psychological barriers in regard to buying wine.
DW: I imagine you're referring to Calvarino's price.
AP: As well. It is a wine that does not cost a lot. In fact, in tastings with the world's best whites, which cost even ten times as much, Calvarino holds its own.
Related Products