Borgogno, where the past is new (the tasting)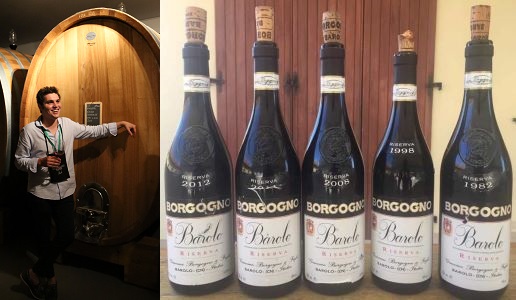 After words, the wine. Five vintages of Barolo Riserva Borgogno: 2012, 2011, 2008, 1998 and 1982.
As we saw yesterday, the Farinetti family came to the Langhe just over 20 years ago with the intention of restoring the deserved attention to a great, historic name: Borgogno. "We seem to be getting there and will not stop now thanks to a great team of young men and women who share a common goal," Andrea Farinetti, the son of Mr. Eataly Oscar, told us. "Another goal is that of working in the cleanest and most sustainable way possible. For example, back in 2008, they were still using herbicides in the Langhe and our estate was one of the first to stop doing so and made no secret about it. By doing so, we perhaps convinced other producers to do the same. At least I would like to think so".
Following our chat, there was a lovely vertical tasting of their Barolo Riserva. All the wines were 100% Nebbiolo from the Liste (little sand, austere Nebbiolo and very tannic), Cannubi (chalky clay, famous for its elegance) and Fossati (sandy, wonderfully floral Nebbiolo) vineyards.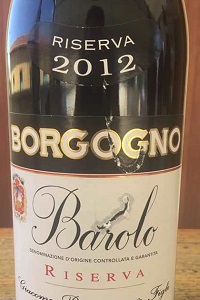 Barolo Riserva 2012 Borgogno
97/100 - € 90
The tasting began with this great vintage. Fermented in cement and matured for six years in large barrels. A ruby-garnet color and an aroma that opens with notes of wild strawberry, balsamic and mint sensations and watermelon. The tannins are pronounced and sweet and the finish supple yet deep, citrusy but with no notes from bottle aging. Splendid.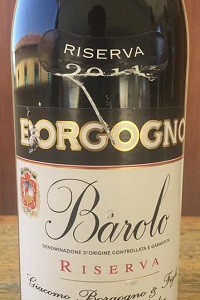 Barolo Riserva 2011 Borgogno
96/100 - € 70
A very hot but good year. Matured for six months in large barrels. A distinct ruby-garnet color and a complex aroma with scents of dried rose, tobacco and a touch of tamarind. The saline mouthfeel has a deep finish with tannins that are a tad less fine than in the 2012 and an aftertaste of citrus and licorice.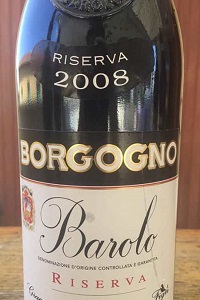 Barolo Riserva 2008 Borgogno
94/100 - Not on the market
A year that produced complete and, at the same time, fresh wines. Matured for six months in large barrels. The ruby-garnet color is brighter than the 2011 as 2012 wines and the bouquet is of flowers, watermelon and dried rose. The juicy mouthfeel has very flavorful tannins and the right finish.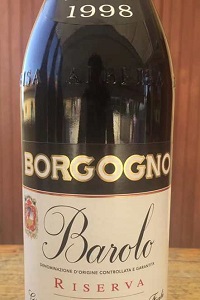 Barolo Riserva 1998 Borgogno
97/100 - Not on the market
A classic year with a hot and regular summer and a mild early autumn with excellent diurnal temperature variations. Submerged cap maceration and matured in cement for one year and then for three years in large barrels. A deep, garnet color and an aroma that is a tad smoky with sensations of damp earth, tamarind and peppermint, blueberry and turned earth. The mouthfeel is rich yet lively with a finish that is salty and earthy, warm and has a note of tobacco. A masterpiece.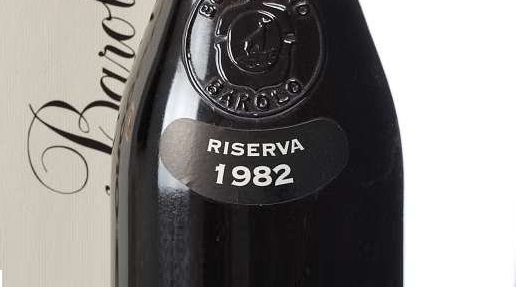 Barolo Riserva 1982 Borgogno
92/100 - Not on the market
A hot and dry year that produced wines that at times were a bit dry. Submerged cap maceration and matured for one year in cement and five in medium and large barrels. An orange-garnet color with spectacular aromas of orange peel and cinchona, saffron, cinnamon, black truffle and mint while the mouthfeel is subtle yet broad with a ferrous finish and tannins that are deep but a tad rigid.
Related Products
Related Articles