Verdicchio Luzano, delight by Marotti Campi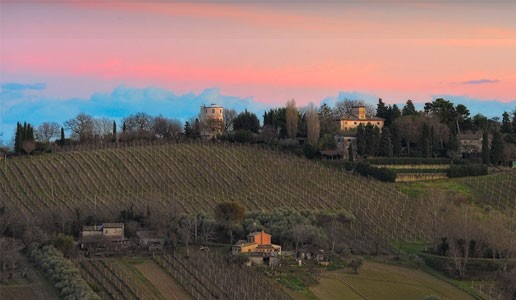 The Verdicchio dei Castelli di Jesi Classico Superiore Luzano 2015 by Marotti Campi is sold at a really incredible price, you should really not miss it.
This beautiful estate in the heart of Morro d'Alba has been owned by the Marotti Campi family since the 19th century. Wine production, however, did not play a fundamental role until the 1990s with the latest generation composed of Giovanni, his wife Francesca and their son Lorenzo.
Production is small but carried out with great style which has allowed it to become a point of reference for the production of Lacrima, although they have also achieved important results with Verdicchio.
Marotti Campi
Owner : Giovanni, Francesca, Lorenzo
Via S. Amico, 14
60030 Morro D'alba (AN)
Tel. +39 0731 618027
wine@marotticampi.net
www.marotticampi.it
Facebook : marotticampiwines
Year of foundation: 1999
Total bottles produced : 240.000
Hectares of vineyards : 71
Related Products