Torcularia, the Lambrusco by Carra di Casatico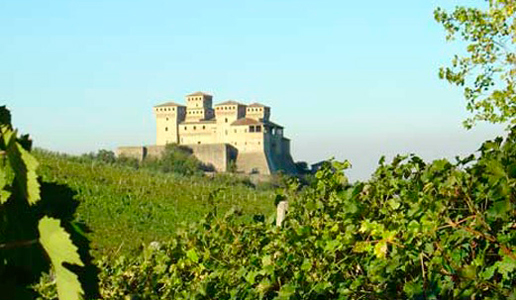 A special attention to envoirment and technique, this is the strategy Bonfiglio Carra uses to produce his wines, like this Lambrusco Torcularia.
The splendid hills overlooking the majestic Castello di Torrechiara are home to the winery of this very skilled family of winemakers, headed by the dynamic Bonfiglio (aka Boni). He is good-natured yet intransigent as is his winemaking philosophy: keep the production chain as short as possible in order to keep everything under control. His wine are thus exasperatingly precise and while attention is paid to the environment, production is quite advanced from the technical point of view.
Related Products