Pelofino, a young wine from Maremma by Fattoria Le Pupille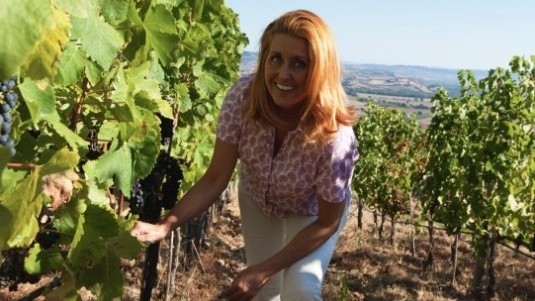 This lovely, everyday drop Pelofino 2016 is a blend of Sangiovese and international varieties from Fattoria Le Pupille that brings together freshness and drinkability.
We recently wrote about Elisabetta Geppetti, her Fattoria Le Pupille estate in Maremma and the great wines produced but here we will focus on one of her 'minor' wines. Before that, however, a little scoop: starting with vintage 2014, the Poggio Valente Sangiovese varietal will no longer be labeled as a Morellino di Scansano DOCG selection but as a Toscana IGT. To explain the reasoning behind this decision, which for the most part has to do with the wine and appellation's position on the wine market, would lead us off track and involve other areas and producers so we'll postpone that to some other time.
The reason why we have gone back to Le Pupille is that we feel that the greatness of a producer is also evident in the stock or 'minor' wines they produce, those that offer flavor and pleasure at a reasonable price so they can be consumed on a daily basis.
The IGT Pelofino is a perfect example of this and vintage 2016 is definitely a wine to try.
Fattoria Le Pupille
Owner : Elisabetta Geppetti
Località Piagge del Maiano, 92a - Frazione Istia d'Ombrone
58100 Grosseto
Tel. +39 0564 409517
Fax +39 0564 409519
info@fattorialepupille.it
www.fattorialepupille.it
Facebook : Fattoria-Le-Pupille
Year of foundation : 1978
Total Bottles Produced: 450.000
Hectars of Vineyards : 75
Related Products