Not only Cannonau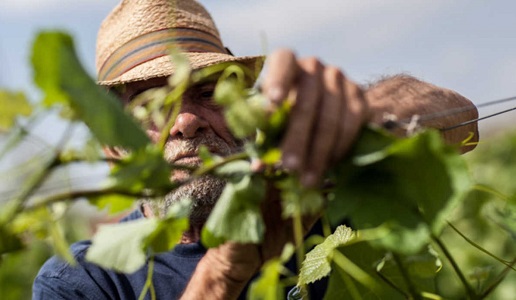 When we think about a Sardinian red wine we are used to think about Cannonau, certainly not about Bovale. Yet there are some surprises.
When you say Sardinia you say Cannonau, in particular when we are talking about red wines. Thanks to its survival in arid and stony climates and to its productivity, this grape, originally from Spain (even though there are those who argue, with pretty solid arguments, its Sardinian origin), has successfully spread all over the world with different names, among which the most famous are garnacha, grenache or alicante. In Sardinia it is the main grape, cultivated in the whole island, with different results according to the area.
Different discussion - as far as fame is concerned - about Bovale. Similar, however, are the discussions about its origin, also probably Spanish with Sardinian "doubts". Bovale was mainly vinified in blend with other typical black varieties and only recently it has been tried to vinify it in purity with interesting results.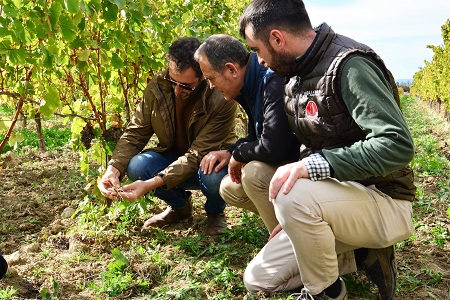 We chose, also given the favorable quality/price ratio, a Cannonau from Gergei in Sarcidano and a Bovale from Serdiana, about fifty kilometers further south.
In the heart of Sarcisdan, at Gergei, Stefano Casadei, a producer from Florence, together with the Olianas family founded this winery on an highland at an altitude of 400 mt above sea level rich of Mediterranean underbrush. Wine production is centered in the island's typical varietals cultivated with a style called Biointegrale® with its ethical approach to nature. The style of the wines is modern and experimental at the same time and involves using barrels but also amphorae.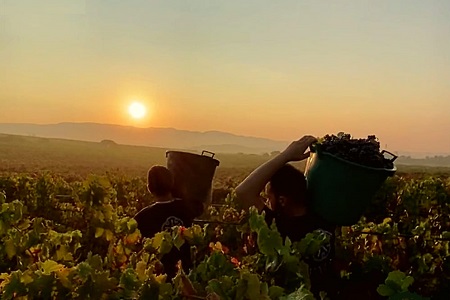 Not far from Dolianova, in Serdiana, the estate of Mario Pala has had increasing success in Italy and abroad. The reasons for this are relatively simple: hard work and insisting on using traditional grapes even when others were switching to other varieties. Thus along with the classic Cannonau and Vermentino, he also uses the almost-extinct Nuragus and Bovale. His wines have a defined style and an efficient technical approach that is never invasive and geared to maintain the characteristic of the grapes.
Cannonau di Sardegna 2020 Olianas
93/100 - € 15,00
100% Cannonau grapes. Stainless steel and barriques for 8 months. Bright ruby red color. Fragrant aromas of spices, orange zests and tobacco. Elegant and classy taste, savory, fresh and attractive drinkability. Long and savory finish.

Isola dei Nuraghi Bovale Thesys 2019 Pala
92/100 - € 15,00
100% Bovale grapes. Matures 3 months in barriques. Very intense ruby red color. Aromas of spices, eucalyptus, Mediterranean scrub, resin, dark cherries and rosemary. Rich and pleasant taste, with nicely blended in tannins, great body. Warmth and good length in the finish.
Related Products
Product
Producer
Date of publication
Author
Read
Cannonau di Sardegna 2020
Cannonau di Sardegna
Olianas
12/21/21
Dario Cappelloni
100% Cannonau grapes. Stainless steel and barriques for 8 months. Bright ruby red color. Fragrant aromas of spices, orange zests and tobacco. Elegant and classy taste, savory, fresh and attractive...
Leggi tutto
Olianas

06/16/15
Redazione
An estate founded in 2000 by three friends-partners: Artemio Olianas, Stefano Casadei and Simone Mugnaini. They all came from different backgrounds but shared a common passion for Sardinia and...
Leggi tutto
Bovale Thesys 2019
Isola dei Nuraghi
Pala
12/21/21
Dario Cappelloni
100% Bovale grapes. Matures 3 months in barriques. Very intense ruby red color. Aromas of spices, eucalyptus, Mediterranean scrub, resin, dark cherries and rosemary. Rich and pleasant taste, with...
Leggi tutto
Pala

07/02/13
Redazione
In recent years, the estate of Mario Pala has had increasing success in Italy and abroad. The reasons for this are relatively simple: hard work and insisting on using traditional grapes even when...
Leggi tutto