Lògos Verdicchio from Val Misa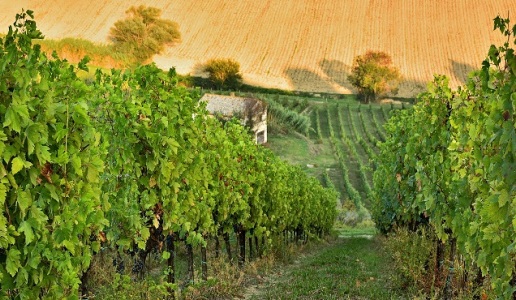 An austere and subtle Verdicchio Riserva 2014 Castelli dei Jesi produced by Vigna degli Estensi.
A geologist, winegrower and an enologist all-in-one, Stefano Bondanelli has been producing Verdicchio dei Castelli di Jesi for only a few years now. The name of the estate is a presage, Stefano is from Ferrara and moved to Senigallia (which is in the appellation even if the gourmets associate its wine with the two super restaurants Uliassi and La Madonnina del Pescatore) to follow his passion for winemaking. The grapes for Lògos are from Castellone di Suasa (another town not always associated with Verdicchio), in Val Misa, in the northern part of the appellation. The grapes and the soil – very chalky in Catellone – usually produce particularly linear and floral Verdicchio wines. And while the floral notes in this Lògos may seem below par, the linear aspect is that of Val Misa. This vintage is in line with the previous 2013 one in regard to quality, while from an organoleptic point the vegetal notes give way to those from aging.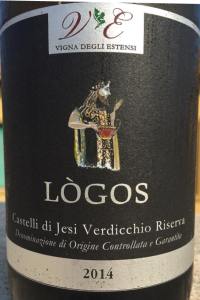 Lògos Castelli di Jesi Verdicchio Riserva 2014
91/100 - € 10
Made from Verdicchio grapes and matured on the fine lees in stainless steel for nine months. The wine has a straw-mustard color with golden reflections while the bouquet, quite austere, is subtle and penetrating, with notes of hydrocarbons on a background of ripe, yellow fruit and candied apricot. The mouthfeel already has an almond flavor at the center of the mouth and is subtle, playing more on the salinity than the acidity, and is even slightly fatty, with a finish that has notes of flint and apricot. A wine that will appeal a lot to Verdicchio lovers, less to the occasional drinker.
Related Products