Friulano e Ribolla gialla, tipically from Friuli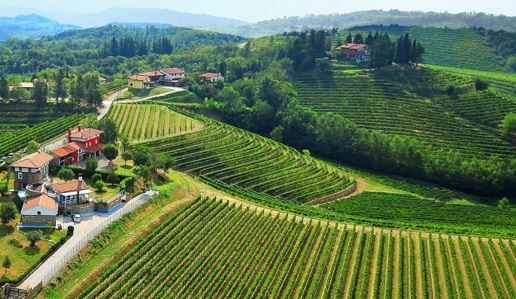 They are perhaps the two most beloved indigenous white Friulian grape varieties, each with its own characteristics. We present 4 interpreters not to be missed.
We all remember when Friulian was simply called tocai (abbreviation normally used for tocai friulano) and how its origin had nothing to do with Hungary and the famous sweet wine Tokaji. However we lost the battle against Hungary which asked to protect the name of its production region and we used the geographical adjective, which became a real and proper name. Since then, this historic wine is having a hard time to be recognized but the qualities that made it one of the most loved white wines of Friuli over the years are still there claiming our attention. Its more or less close relatives are to be found in the family of Sauvignon, in fact in some ampelography books this grape is compared to Sauvignon vert or Sauvignonnasse. The wine produced has a delicate bouquet, of flowers and bitter almonds; the taste is structured, dry and sapid, with a pleasing bitterish aftertaste.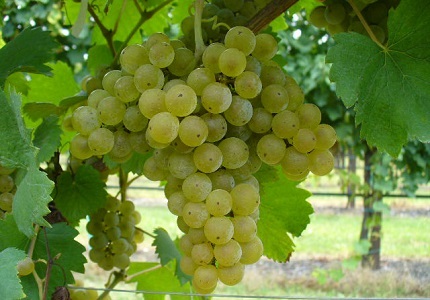 We would like to introduce two of them which combine to a pleasing taste a more than reasonable price and we have included them in our guide Wines for every budget. The first one is produced by Tunella winery, whose vineyards are located in some of the best positions of the Ipplis area, in the heart of Colli Orientali. The winery of the Zorzettig family, which is in its third decade of life, is modern and very functional and offers wines sometimes surprising both for their absolute value and for a very good quality/price ratio.
The second one is from Di Lenardo winery which is located in Gonars, in the heart of the great plain called Grave del Friuli, which also gives its name to a DOC. Not all the wines, however, are named as DOC, because of a precise choice Massimo Di Lenardo made since many years ago, which consists in favoring the company brand and the names of the wines instead of the official appellation. All this while focusing on the excellent quality/price ratio which characterizes all his products.
FCO Friulano 2019 Tunella
94/100 - € 14,00
100% Friulano grapes. Stainless steel only.
Straw yellow color. Aromas of delicious apple, wisteria flowers and fresh oregano. Balanced freshness, smooth taste, very persistent and coherent. A neat
classic wine.

Friuli Grave Friulano Toh! 2019 Di Lenardo Vineyards
91/100 - € 9,00
100% Friulano grapes. Stainless steel only.
Intense straw yellow color. Very fruity aromas of yellow peach, fresh almond and wildflowers. Warm and savory taste, smooth and agile.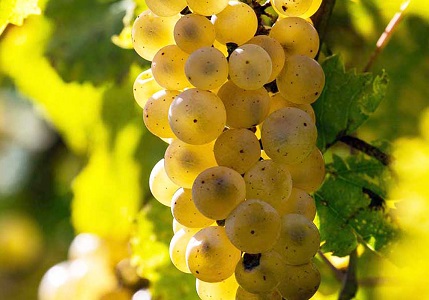 The other historical autochthonous white grape of Friuli is ribolla gialla, which thrives in the breezy hills of Collio Goriziano and Colli Orientali areas. It is almost certainly the ancient rebula from the Greek island of Kefalonia, which the Venetians spread to Dalmatia. In the twelfth century, when Friuli was an important supplier of wines to the Republic of Venice, this variety already enjoyed a great popularity under the name of rabiola del Collio. It is the base of sapid and floral whites, with good structure, interesting in particular in the Collio area.
Also in this case we present two of them, the first one from the new, small winery Confinis, the second one from the structured Castello di Spessa.
A few years ago Francesco Rotolo, who for years collaborated with his father Emilio first for Volpe Pasini and then for Schiopetto, started his own business, rented a couple of hectares in Capriva and started producing a few thousand bottles under the Confinis label. Almost all whites and definitely well made, at the limits of the surprising.
Loretto and Barbara Pali, instead, are the lucky owners of the marvelous estate located in Capriva del Friuli, and in particular in the area of Spessa, from which the eighteenth century castle is named. Everything here speaks about wine, and about Pinot Blanc, Friulano and Sauvignon in particular. Vineyards that look like gardens, rooms to stay in the castle, even a golf course. A dream, in short.
Ribolla Gialla 2019 Confinis
93/100 - € 14,00
100% Ribolla Gialla grapes. Stainless steel on the yeasts for 5 months.
Bright light yellow color. Neat, typical, slightly citrusy and floral aromas with notes of cedar and wildflowers. Tense and fresh
taste, agile, delicate and long persistence.

Ribolla Gialla 2019 Castello di Spessa
90/100 - € 11,00
100% Ribolla Gialla grapes. Stainless steel only.
Light straw yellow color. Very fragrant aromas of citrus and hints of pineapple and white flowers. Very savory briny taste, tense and full-bodied and
an enveloping, average length finish.

Related Products