Discovering Castel del Monte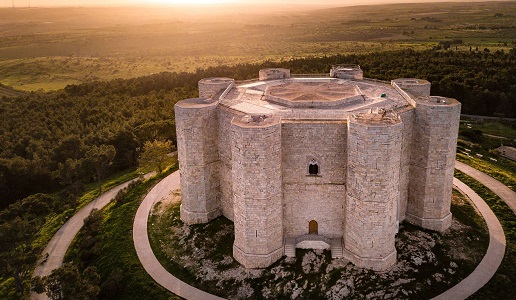 Everybody knows the octagonal Frederick's castle which rises to dominate the hills of central Murgia, in Apulia. Not everyone knows the incredible reds and rosé wines of the area, good and well priced.
The mysterious castle designed by Frederick II gave the name to the appellation which develops on the surrounding vineyards and is partially included in Alta Murgia Natural Park. We are in the central part of Apulia, the one crossed by the Murge plateau whose name derives from murex, a sharp stone mainly formed by calcareous rocks which characterize the soil.
Under the territorial DOC Castel del Monte, there are many varieties, from white wines - based on Pampanuto, Chardonnay, Bombino Bianco - to rosé - Nero di Troia, Aglianico - to reds - Nero di Troia, Aglianico, Montepulciano - with the different possibilities of sparkling wines, novello, single varietals and reservas.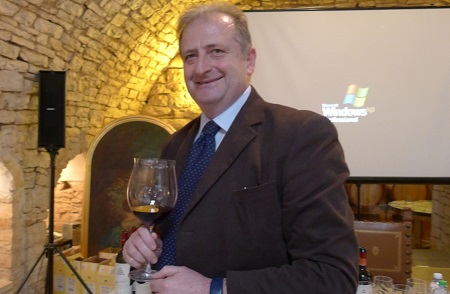 Let's admit it, the disciplinary, wanting to please everyone, does not help to understand which is the focus of the area and maybe just to avoid this confusion two wines have been elevated to DOCG: Rosso Riserva, mainly made of Nero di Troia, and Rosato 100% Bombino Nero.
We decided to introduce you two red wines produced with 100% Nero di Troia and a rosé produced with Bombino Nero. Three wines to be bought with the absolute certainty you will drink well.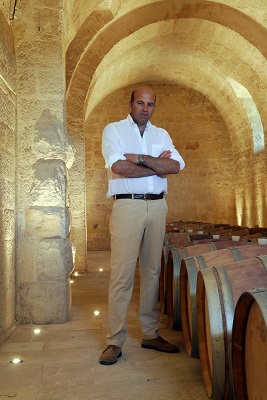 The first winery is Torrevento. Vineyards are just under Castel del Monte, and the silhouette of the mysterious fortress dominates the whole surrounding scene. Francesco Liantonio and his associates must feel the responsibility of representing, maybe more than others because of the location of the winery, just that magical territory and the nero di Troia grape which is its marker in terms of viticulture.
Let's move on to another protagonist of the territory: Giancarlo Ceci. Biodynamic certification arrived in 2011 and this makes Ceci's winery one of the main realities of that category in Apulia. The wines, coming from vineyards in the Castel del Monte area, are surprising for their reliability and for their impeccable technical realization, something which disproves the rumors that often accompany wines made with eco-sustainable systems. In this Giancarlo Ceci really succeeds in surprising and in showing that respect for environment and high quality can and must go hand in hand.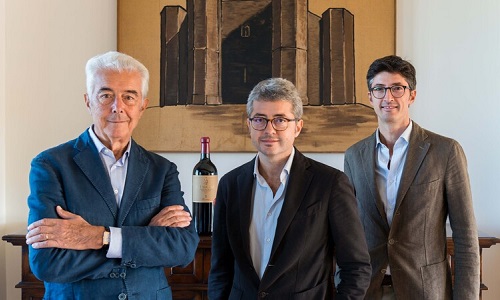 Finally, talking about Rivera and De Corato's family is like talking about the history of quality wine in Apulia, or better, of the beautiful wine district which develops around the mythical Castel del Monte and its homonymous DOC. It would be enough to mention Il Falcone in order to recall the history of one of the first great wines of southern Italy, with an aging potentiality which reaches peaks usually unthinkable for wines of this territory. However we have chosen to introduce Pungirosa rosé, another wine which is the emblem of its territory.
Castel del Monte Riserva Vigna Pedale 2016 Torrevento
95/100 - € 11,00
100% Nero di Troia grapes. Stainless steel for 8 months then at least 1 year in big barrles. Very dark ruby red color. Clear aromas of blackberries, morello cherries, black pepper, carob, chocolate and leather. Creamy and powerful taste, elegant and classic at the same time. Vey good drinkability and incredible persistence in the finish.

Castel del Monte Parco Marano 2018 Ceci
95/100 - € 15,00
100% Nero di Troia grapes. Matures in barriques and tonneaux for 15 months. Intense and lively garnet ruby red color. Very spicy aromas, clear and evident notes of eucalyptus, rhubarb, raspberries and smoky hints, delicate puffs of vanilla. Savory and tense taste, nicely blended in tannins, thick yet elegant. Great version.
Castel del Monte Pungirosa 2020 Rivera
90/100 - € 7,50
100% Bombino Nero grapes. Matures for 3 months in vitrified cement vats. Power pink color. Aromas of aromatic herbs, almonds and raspberries. Tense and fresh taste, savory with a very crunchy fruitiness and nice cleaness.



Related Products