Cantine Montevergine, Fianos of the 'Madonna'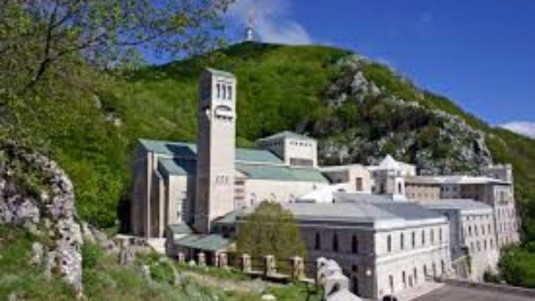 A Fiano di Avellino 2015 made only with Fiano from the Cantine Montevergine's vineyards, which are not far from the sanctuary of the same name and dedicated to the Virgin Mary.
Winemaking has been a tradition in the Maccario family for three generations at the Cantine Montevergine winery that sits on a hill facing the peaks of Mount Partenio, which host the Sanctuary of Montevergine, the most visited one dedicated to the Virgin Mary in southern Italy.
Since 1994, the year the estate was founded, they have been exclusively cultivating Fiano in their four hectares of vineyards that have a loose soil rich in silica, potassium and phosphorous. The consultancy of enologist Carmine Valentino and the care that Marco Maccario takes in the vineyard and winery produce a Fiano di Avellino that is impeccably made and has great personality.
Montevergine Maccario
Owner : Famiglia Maccario
Via Valle Ponticelli, 12
83100 Avellino
Tel/fax +39 0825 624655
info@fianomontevergine
www.fianomontevergine.it
Year of foundation: 1994
Hectares of vineyard : 4
Related Products