Cantina di Montefiascone: A Merlot from Tuscia to try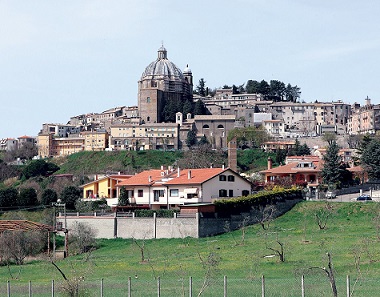 As we often say cooperative wineries can be great surprises, like this Fineto 2015 Tuscia Merlot Doc made by Cantina di Montefiascone.
Cantina di Montefiasconte is one of the largest wine cooperatives in the region and the largest in the province of Viterbo. It exists since 1956 and it reunites about 400 partners. It was born with the Est!Est!!Est!!! and now it produces the Tuscia doc wines both red and white, and even a sparkling wine, for almost 2.000.000 bottles produced.
For decades it has produced good wines for everyday consumption with a formidable quality/price ratio, which is the reason why we have included it in our selection.
Cantina di Montefiascone
Via Grilli, 2 - Frazione Zepponami
01027 Montefiascone (VT)
Tel. +39 0761 826148
info@cantinamontefiascone.it
www.cantinamontefiascone.it
Facebook : cantinadimontefiascone
Year of foundation : 1956
Total bottles produced : 2.000.000
Related Products