Arduine Bocchino, a summer Barbera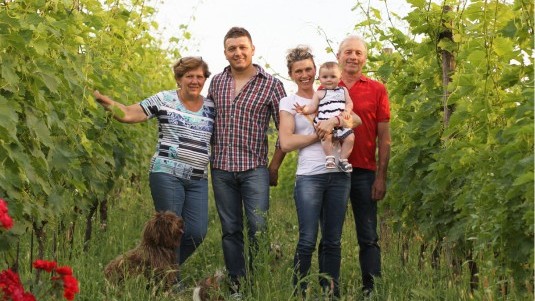 Barbera d'Asti superior Arduine 2016 from the Bocchino Giuseppe estate is a red wine that is even good to drink in the summer.
The estate is in Moasca, near Asti, an area known for its Barbera and Moscato, two grapes with fantastic characteristics. Here we will look at a fresh Barbera that is ready-to-drink without any forethought.
The Bocchino estate has some 12 hectares of vineyards and an efficient and winery which is modern from a technical and architectural point of view but very traditional when it comes to the winemaking methods which includes the use of barrels.
Giuseppe Bocchino
Owner : Giuseppe Bocchino
Regione Santa Libera, 43
14053 Canelli (AT)
Tel. +39 0141 831144
info@vinibocchino.it
www.vinibocchino.it
Facebook : bocchinowinery
Year of foundation: Mid 1800
Total bottles Produced: 20.000
Hectares of Vineyards: 12
Related Products
Related Articles