Verdicchio Sartarelli, exquisite with food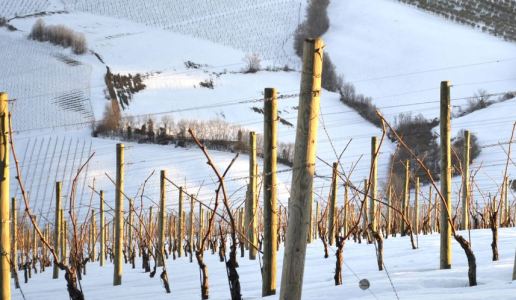 Verdicchio dei Castelli di Jesi Classico 2017 Sartarelli is a rounded and bold wine at an excellent price.
Should you find yourself in Castelli di Jesi and are looking for Verdicchio with chiaroscuro and detractive traits, then stop reading here. This because Sartarelli produces the most cheerful, smiling and communicative
Verdicchio there is.
The estate's style exalts the fullness of the Verdicchio grapes from Poggio San Marcello and Montecarotto and for the appellation this was and continues to be a godsend. At the 1997 International Wine Challenge in London, which at the time was probably the most important wine contest in Europe, Contrada Balciana 1995, a late harvest, fat and Alsace-like wine made with noble rot, was selected as the world's best white wine.
Since then, Sartarelli has never retreated and, in fact, has expanded its production to include an excellent, voluminous and meaty sparkling wine, Sartarelli Brut. But the wine that has always been a favorite among wine lovers, also thanks to its "popular" price, remains their Classico that, without compromising the above mentioned traits, never disappoints at the table. It is a wine that peaks around five years after the harvest but this 2017 vintage is already simply exquisite. But that is nothing new.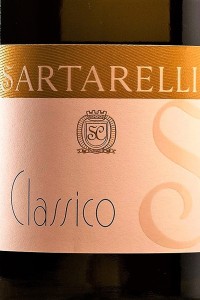 Verdicchio dei Castelli di Jesi Classico 2017
Made from Verdicchio grapes and matured in stainless steel vats. The wine has a full yet lively straw-yellow color with a very clear and open aroma of Williams pear, melon and sweet almond with a hint of flint. The rounded mouthfeel is flavorful and fruity with a bold and warm finish that has apricot and slightly bitter notes. An outstanding quality/price ratio.
Bottles produced: around 200,000.
90/100
€ 10
Related Products