Valentine's Day in Pink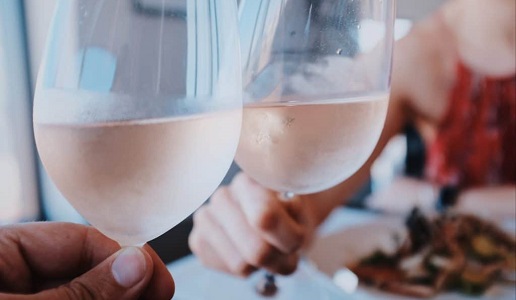 For the day of lovers we propose 6 rosé wines to choose to celebrate, all within 12 euros.
We range from northern to southern Italy for this selection that sees Puglia favored. We start with Friuli Pinot Grigio Ramato 2019 Vistorta, then Campania's Irpinia Flavia 2019 Fiorentino from aglianico grapes, then three wines from Puglia: Ondarosa 2019 Amastuola also from Aglianico grapes, Kreos 2019 Castello Monaci and Brindisi Negroamaro Rosato Saturnino 2019 Tenute Rubino, based on Negroamaro, and finally Tuscany's Barco Reale di Carmignano Vin Ruspo 2019 Tenuta di Artimino, from Sangiovese grapes with Cabernet Sauvignon and Merlot.
Lets have a look at the producers. Brandino Brandolini d'Adda is an authentic country gentleman who passionately runs the whole state. Since 1994 he has been joined in the country and the winery by Alec Ongaro and he continues to benefit from the friendly consultancy of Frenchmen George Poli and Samuel Tinon. Vistorta's headquarters is spectacular, a Veneto villa with an enormous park surrounding it created in the 1960s by the landscaping architect Russel Page. There is also a giant barn which once housed the winery that has been moved to an equally beautiful structure in Cordignano in neighboring Veneto.
Giovanni Florentino's lovely winery using natural materials like wood and using bio-architectural approaches that take into account man and nature and include solar power and utilizing rain water. The vineyards are situated in three different and select areas of the town and have mostly a southeast exposures. The wines produced have a rich style and great personality like the Taurasi that always reaches high scores and the Aglianico Celsì a modern and reliable wine.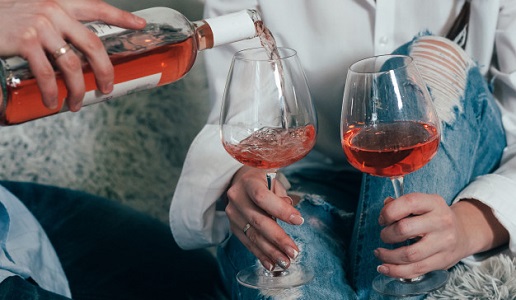 Peppino Montanaro, with his children Filippo, Ilaria and Donato, together with his son-in-law Giuseppe Sportelli, has restored this splendid Amastuola masseria farm estate to its ancient glory. Wine has been made here for at least four centuries and the main building of the masseria, restored with particularly accurate restoration work, is a splendid wine resort. Of particular interest are the 'wave' vineyards that wind along following the line of the hills and that were designed by garden architect Fernando Caruncho.
Castello Monaci is a 16th century fortress that has been restored several times. Vitantonio Seracca Guerrieri and his wife Lina Memmo, the last descendent of the ancient proprietors, are the lucky owners of this castle in this incredible setting near Salice Salentino. It is surrounded by vineyards as far as the eye can see, some 210 hectares, and today is part of the Gruppo Italiano Vini which handles the winemaking and sales.
One of the brightest lead players on the Salento winemaking scene, Luigi Rubino, owner and "soul" of Tenute Rubino, has created a top-notch winery using grapes from vineyards in various parts of the provinces of Brindisi and Lecce. Specific, local varietals are cultivated depending on the terroir and the grape's particular characteristics. Thus Primitivo is cultivated in the central part of the Salento peninsula and Susumaniello, which the estate is responsible for bringing back in 2000, is grown close to the sea in a sandy spoil. The same goes for all the other varietals they have selected with care and forethought, from Negroamaro to Malvasia Bianca. The results are truly interesting.
Tenuta di Artimino is in one of the historic places in the Tuscan landscape and the magnificent Villa Medicea La Feranda, which dominates over the area, is a UNESCO Heritage site. Wine has always been made here, at least since the time of Ferdinando de' Medici who was the founder and owner of the estate at the end of the 16th century. This is the birthplace of Carmignano, a red of great class that was the first blend of Cabernet with Sangiovese. The estate today belongs to the Olmo family and the young Annabella Pascale runs it fulltime. Next to the winery is the Biagio Pignatta restaurant, where the talented chef Michela Bottasso is in the kitchen, and the Paggeria Medicea Hotel.
Friuli Pinot Grigio Ramato 2019 Vistorta
93/100 - € 11,50
100% Pinot Grigio grapes. Stainless steel with 8 hours of maceration on the skins. Lively copper color. Intense aromas of golden apple, wisteria flowers, pleasant hints of toffee. Fresh taste, pleasantly balanced and continuous, notes of Granny Smith apple, gooseberry and chinotto.

Irpinia Flavia 2019 Fiorentino
91/100 - € 12,00
100% Aglianico grapes, vinified in white. Stainless steel only. Light pink color. Clear and wide aromas of wildflowers, white peach and hints of lavender. Fresh, sharp and savory taste, long finish with pleasant notes of orange zests.

Ondarosa 2019 Amastuola
91/100 - € 7,50
100% Aglianico grapes. Stainless steel only. Dark pink color. Aromas of red roses and strawberries with spices and smoky hints. Fresh taste but full-bodied and vigorous. Good balance in the finish, savory and easy to drink.

Kreos 2019 Castello Monaci
91/100 - € 11,00
Blend of 95% Negroamaro and 5% Malvasia Nera grapes. Stainless steel on the yeasts for 5 months. Lively pink color. Fragrant and fruity aromas of blood orange, pink cherries and hints of peach. Savory taste, warm, delicious and easy drinkability.

Brindisi Negroamaro Rosato Saturnino 2019 Tenute Rubino
90/100 - € 12,00
100% Negroamaro grapes. Stainless steel only. Intense and bright antique pink color. Clear and neat, fragrant fruity aromas of blood orange, cherries, mulberries and strawberries. Savory and warm taste, balanced, very pleasant and tasty drinkability.
Barco Reale di Carmignano Vin Ruspo 2019 Tenuta di Artimino
90/100 - € 12,00
Blend 70% Sangiovese, 20% Cabernet Sauvignon and 10% Merlot grapes. Stainless steel only. Lively pinkish color. Fragrant and fruity, fermentative, straightforward, and simple. Tense and briny palate, fresh and with a delicious drinkability.
Related Products