Three champions from the South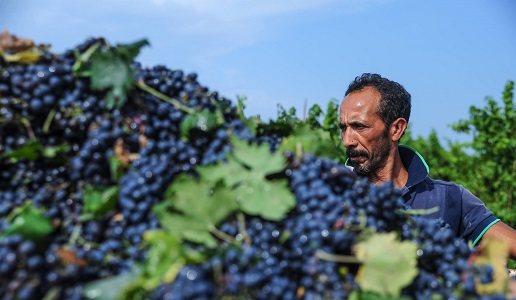 Primitivo, Susumaniello and Aglianico: three indigenous vines for three wines to bring to the table with satisfaction.
Wines from our southern regions are having an increasing success and, among the reasons, besides a more and more common quality, there is also the price that does not melt the credit card.
We decided to take those grapes among the autochthonous ones which are giving more satisfaction and to propose two wines from Apulia and one from Campania, maybe not very famous but very satisfying.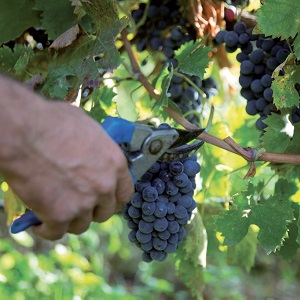 Let's start with a Primitivo, produced in the classic area of Manduria. Torrevento winery, which produces it, is located further north, in Corato (BA), and most of its vineyards are right underneath Castel del Monte, with the silhouette of the mysterious Frederick fortress which dominates the whole surrounding scene. Francesco Liantonio and his associates must feel the responsibility of representing, maybe more than others because of the location of the winery, just that magical territory and the nero di Troia grape which is its marker under the viticultural profile. Beside Castel del Monte's wines there is a line dedicated to Primitivo which is produced in the so called "red lands" of the coastal area of Taranto and Manduria and the wine we have chosen comes from the DOC area.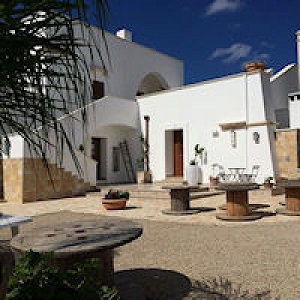 Let's stay in Apulia to find the young winery Trullo di Pezza, which has been bottling wine since 2013. It takes its name from the homonymous farm of Lacaita family and reflects the historical characteristics of a solid building such as character and typicality, in an area surrounded by trulli and memories of a peasant world. All wines come from organic farming and autochthonous vines, in a sunny area near the sea, in a soil rich in iron minerals, an elegant union in the land as well as in the wines. We chose susumaniello, a historical grape variety for the Salento area, but which had almost disappeared during the era of rationalization of vineyards, when saplings (planting system preferred by this grape) were planted in favor of a more rational cultivation. Rediscovered not so many years ago, it is getting back to have a relevant place in the production of many wineries.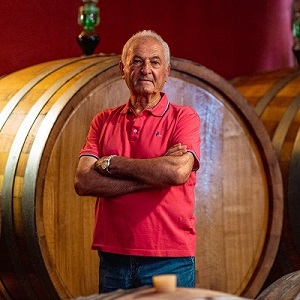 For the third wine we moved to Campania where we chose an aglianico outside the Docg area of Taurasi and, in general terms, of Irpinia, to go to the other great Docg dedicated to this grape: Taburno, in Sannio Beneventano. Fontanavecchia winery is located in Torrecuso, west of Benevento. Libero Rillo, owner of this winery, is one of the "fathers" of Falanghina del Sannio, a wine he feels very much and that he often succeeds in making with great effectiveness, as well as some versions of Aglianico del Taburno Riserva. In this article we suggest the non Reserve version, because of its easy drinking and its really convenient price.

Primitivo di Manduria Ghenos 2018 Torrevento
94/100 - € 10,00
100% Primitivo, 6 months in barriques. Dark ruby red. Very complex and intense aromas that impress for variety with notes of plums, blackberry jam and then myrtl, tamarind and cloves. Very coherent taste, powerful and elegant with a very long finish.


Salento Arlati 2019 Trullo di Pezza
91/100 - € 12,00
100% Susumaniello grapes. Stainless steel only. Intense and bright ruby red color with violet hues. Nice aromatic profile with ripe red fruits, crunchy plums and blackberries. Intense taste but never excessive, balanced sip, dynamic progression and evident but not overwhelming tannins. Nice finish with ripe red fruits aftertaste.

Aglianico del Taburno 2015 Fontanavecchia
91/100 - € 9,00
100% Aglianico grapes. Matures in oak barrels for 12 months. Ruby red color with garnet hues. Aromas of cherries, blueberries and dry flowers. Pleasant taste, blended-in tannins and long finish.


Related Products
Product
Producer
Date of publication
Author
Read
Ghenos 2018
Primitivo di Manduria
Torrevento
10/12/21
Fabio Casamassima
100% Primitivo, 6 months in barriques. Dark ruby red. Very complex and intense aromas that impress for variety with notes of plums, blackberry jam and then myrtl, tamarind and cloves. Very...
Leggi tutto
Torrevento

02/15/13
Redazione
The vineyards are right below Castel del Monte and the silhouette of that mysterious citadel build by Frederick II dominated the surrounding landscape. Francesco Liantonio and his partners must surly...
Leggi tutto
Arlati 2019

Trullo di Pezza
10/12/21
Iolanda Maggio
100% Susumaniello grapes. Stainless steel only. Intense and bright ruby red color with violet hues. Nice aromatic profile with ripe red fruits, crunchy plums and blackberries. Intense taste...
Leggi tutto
Trullo di Pezza

09/09/15
Redazione

Aglianico del Taburno 2015
Aglianico del Taburno
Fontanavecchia
10/12/21
Antonella Amodio

100% Aglianico grapes. Matures in oak barrels for 12 months. Ruby red color with garnet hues. Aromas of cherries, blueberries and dry flowers. Pleasant taste, blended-in tannins and long finish.

Fontanavecchia

09/03/14
Redazione
Fontanavecchia winery is in Torrecuso, west of Benevento. Lobero Rillo, is the owner, and he is one of the 'fathers' of Falanghina del Sannio, a wine which he is very dedicated to and he...
Leggi tutto