The strength of Barbera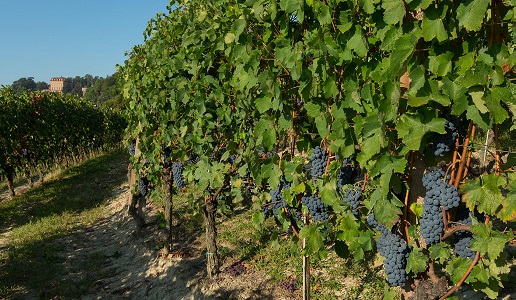 It's hard not to love Barbera, a wine that brings everyone together, experts, enthusiasts and casual drinkers alike. We propose three not to be missed: the Barbera d'Asti La Tota by Marchesi Alfieri and La Luna e i Falò by Vite Colte, and the Barbera d'Alba by Punset.

Barbera and Champagne, sang Giorgio Gaber. It may be to contrast "popular" drinking with "black-tie" drinking, but these were not two wines chosen at random. Barbera is the most widespread grape variety in Piedmont, and about half of the red wine produced in the region comes from this varietal, either vinified alone or accompanied by other grapes. (Of Champagne needless to mention, it is simply the most famous wine in the world).
Returning to Barbera, it has shown tremendous versatility, producing both easy, drinkable, fragrant wines and-as the Nizza Docg has shown-structured, aging wines. As is the spirit of this column, we offer you some young and pleasantly drinkable ones, whose common characteristic is that they do not cost too much.
They are from two different appellations, on the one hand Barbera d'Asti (which is Docg) and is produced in an area shared between the provinces of Asti and Alessandria. The characteristics of the wines produced here are closely linked to the soils. The "white soils," with a prevalence of silt and clay and a high amount of calcium carbonate, yield full-bodied, richly colored wines that last a long time. The "sabbie astiane," spread mainly in the center of the Monferrato astigiano to the right and left of the Tanaro, give rise to red wines characterized by intense, fine red fruit aromas, medium acidity and faster ripening.
On the other side we find Barbera d'Alba (DOC), which is produced in the Langhe, then in the province of Cuneo. White tuffaceous marl characterizes the production area, on the high hills overlooking the Tanaro River. Here, in some cases, a small blending with Nebbiolo is traditional to tone down the grape's characteristic acidity.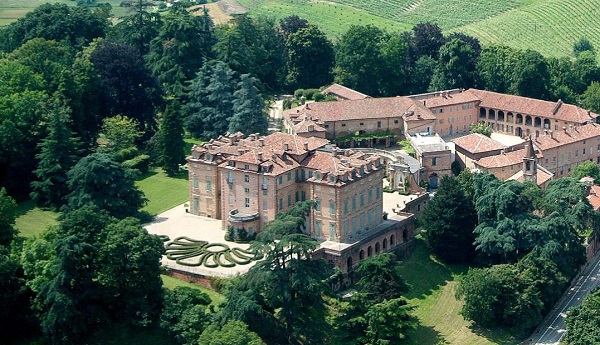 The first winery we considered is Marchesi Alfieri, which is located in San Martino Alfieri, the last town in Asti before entering the Roero, in Govone. Here the different Barbera souls meet: the intense, floral aromas of Roero; the full fruit and freshness of Monferrato; and the elegance, power and longevity of Langhe. Barbera d'Asti Superiore L'Alfiera synthesizes them all with a class of great wine, peremptory, unquestionable. La Tota, from vineyards differing in age, exposure, soil type and clone, represents its more youthful spirit.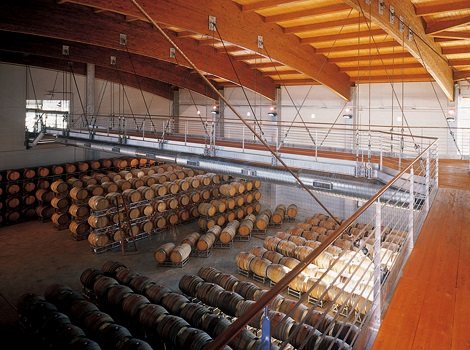 The other winery also from the Asti area that we propose is Vite Colte, the "rib" of Terre da Vino dedicated to a higher standard of quality, the result of more accurate agronomic choices. For years Terre da Vino has been a point of reference for the production of Langa and Asti wines. With the Vite Colte protocol, it split into two. Terre da Vino remained for basic production, while with the experience of the best winemaker-conferring winemakers, Vite Colte was born, with the name being dedicated to all of them.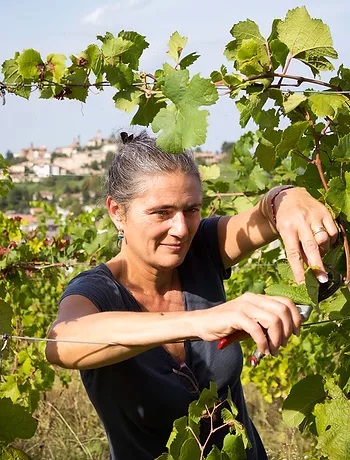 Because the Vite Colte are precisely those who have spent working their vineyards and then bringing the result of their crops and cultures to the cooperative winery.
Moving to the Langhe, we chose a winery that makes organic viticulture a flag, and not just yet. Punset has been in existence for almost 60 years, and Marina Marcarino has turned it into a totally organic estate since the early 1980s, a pioneer in Italy. It offers mainly Barbaresco declined in different types. The highlight is the Campo Quadro cru, not even one hectare of vineyard and a few thousand bottles. Alongside the Barbaresco, it could not miss a Barbera d'Alba, as is traditional in those lands.

Marchesi Alfieri
Barbera d'Asti La Tota 2019
92/100 - € 14,00
100% Barbera grapes. Matures about 1 year in tonneaux and barriques. Dark red color. Warm aromas of red fruits and hints of carob, hints of herbs. Pleasant taste, compact and great drinkability. Articulated savory notes. Pleasing finish.

Vite Colte
Barbera d'Asti Superiore La Luna e i Falò 2019
92/100 - € 15,00
100% Barbera grapes. Matures 1 year in barriques. Ruby red color. Intense and lively. Typical and varietal aromas, black cherries, cassis, violets and sweet spices. Rich and warm taste, enveloping, full bodied, well sustained by its acidity.

Punset
Barbera d'Alba 2019
91/100 - € 14,00
100% Barbera grapes. Matures 8 months in cement vats. Intense and concentrated ruby red color. Vert typical and classic aromas of black cherries and violets, then Maraschino, hints of flint and aromatic herbs. Savory taste, tense and warm, great body and delicate tannins.


Related Products
Product
Producer
Date of publication
Author
Read
La Tota 2019
Barbera d'Asti
Marchesi Alfieri
05/31/22
Riccardo Viscardi
100% Barbera grapes. Matures about 1 year in tonneaux and barriques. Dark red color. Warm aromas of red fruits and hints of carob, hints of herbs. Pleasant taste, compact and great drinkability....
Leggi tutto
Marchesi Alfieri

02/22/12
Redazione
Perhaps because it is because the estate is owned by women, but the fact is that here Barbera, a female name, reaches its peak. The estate is in San Martino Alfieri, the last town in Asti before you...
Leggi tutto
La Luna e i Falò 2019
Barbera d'Asti Superiore
Vite Colte
05/31/22
Daniele Cernilli
100% Barbera grapes. Matures 1 year in barriques. Ruby red color. Intense and lively. Typical and varietal aromas, black cherries, cassis, violets and sweet spices. Rich and warm taste, enveloping,...
Leggi tutto
Vite Colte

06/20/14
Redazione

Barbera d'Alba 2019
Barbera d'Alba
Punset
05/31/22
Daniele Cernilli
100% Barbera grapes. Matures 8 months in cement vats. Intense and concentrated ruby red color. Vert typical and classic aromas of black cherries and violets, then Maraschino, hints of flint and...
Leggi tutto
Punset

04/21/17
Redazione
The estate has been a flagbearer of organic winegrowing a long time. Founded 60 years ago, it produces above all various versions of Barbaresco. Their prize possession is the cru Campo Quadro, a...
Leggi tutto