Let's rediscover Gavi. And it's a Docg as well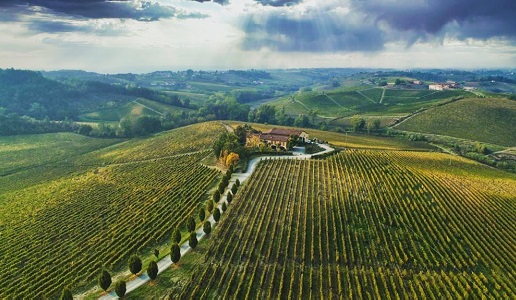 Gavi was historically the most renowned white wine of Piedmont. Let's rediscover it by trying four samples of the territory, with a good quality/price ratio.
Produced with Cortese grapes only in the province of Alessandria, in the south-eastern area of Piedmont, bordering with Liguria, Gavi (or Cortese di Gavi) in the nineteenth century became famous thanks to the Ligurian nobility, who enjoyed a cuisine mainly based on fish, considered it a much more suitable wine for their tables than the reds from beyond the Alps. Soon, however, it was also adopted by the aristocracy of Piedmont, to the point that it found its place at court, on the table of king Vittorio Emanuele I.
After centuries of success, Gavi has experienced a period of difficulty, maybe because consumers are constantly looking for something new. However, thanks to a growing quality, thanks to a more and more international market (Gavi has always been very loved abroad), last year it registered a boom in sales, reaching 15 million bottles, 80% of which were sold abroad. Latins said nemo propheta in patria (A prophet is not without honour, except in his own house), and this data seems to prove it. Although in Italy remains only 20% of Gavi produced, it is not necessary to go abroad to drink a bottle. Our suggestion is to rediscover it here in Italy, absolutely.
Try at least one of these four Gavi wines we are proposing, you will not regret it. They all bear the geographical indication of the commune of Gavi, indicated on the label, and if by chance you find older vintages, take advantage of them: Gavi with a few years on its shoulders is better. The selected producers are already a guarantee.
Gianluigi Bergaglio is the most classic interpreter of Gavi wines, continuing the work of Nicola, one of the main creators of this style. In his vineyards he cultivates only Cortese grape and this has been the case since the beginning of the winery, founded by his father Nicola. His cru Minaia is probably the most representative and consistent among the wines of the area.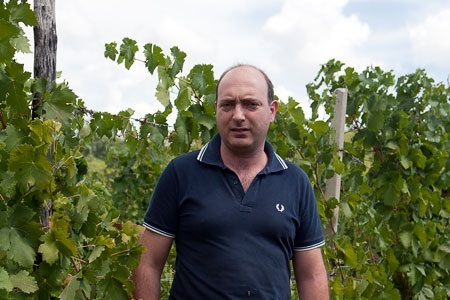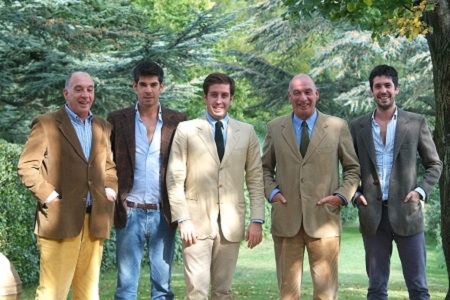 The marvelous estate of Gian Piero Broglia, and the villa which is on the top of the vineyards, dominate all the best area of Gavi's district. It is logical that from there come some of the best examples of this white wine, very appreciated abroad and almost forgotten, guilty, in Italy, although it has everything to be loved. Elegance, delicacy, freshness.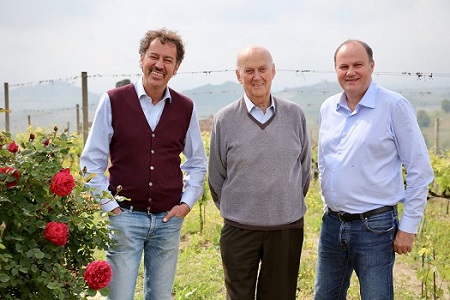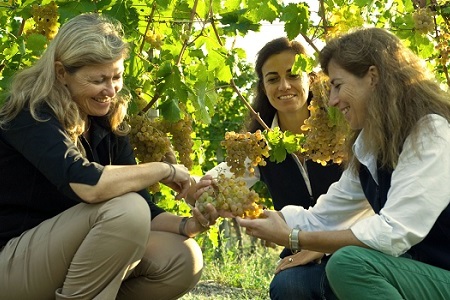 Michele Chiarlo is a real institution in Piedmont. His winery, whose management is now shared with his sons Stefano, oenologist, and Alberto, salesman, is based in Calamandrana, near Asti, but he has always made wines in Langa as well, in the Cerequio and Cannubi cru in La Morra and in Barolo, and in the Asili cru in Barbaresco as well as in Gavi. Since 2016, all the cru have been certified VIVA Sustainable Wine, a project for the sustainability of vitiviniculture.

Twenty-five hectares cultivated with Cortese and three sisters, Paola, Francesca and Anna Rosina. They started in 2001 in Monterotondo, almost as a game. The first two hectares were joined by others and suddenly the passion for the land became a job and a new life. La Mesma winery is oriented to sustainability, the photovoltaic system makes the winery self-sufficient for the production of electricity and the maniacal care of vineyards has the goal of protecting the longevity of vines and the respect of biodiversity.
Gavi del Comune di Gavi Minaia 2020 Nicola Bergaglio
95/100 - € 12,00
Da uve Cortese. Solo acciaio sui lieviti per 5 mesi. Giallo paglia chiaro. La quintessenza del Gavi, con note fruttate e delicatamente floreali, profumi di fiori di biancospino, mandorla fresca, agrumi gialli. Sapore composto, salino, di grande equilibrio, corpo elegante, equilibrato, deliziosa bevibilità e finale sottile, di buona persistenza.

Gavi del Comune di Gavi La Meirana 2020 Broglia
91/100 - € 14,00
100% Cortese grapes. Stainless steel on the lees for 5 months. Intense and bright straw yellow color. Fruity aromas with notes of chalk and flowers. Rich and enveloping taste, smooth and agile, good acidity, easy to drink. Good persistence in the finish with notes of citrus and flowers.


Gavi del Comune di Gavi Rovereto 2020 Michele Chiarlo
91/100 - € 15,00
100% Cortese grapes. Stainless steel for 6 months. Straw yellow color, fruity and citrusy fragrant aromas of peach, sage and wild herbs. Delicate and pleasant taste, good freshness and savory finish.


Gavi del comune di Gavi Etichetta Nera 2019 La Mesma
90/100 - € 15,00
100% Cortese grapes. Cement vats for 1 year. Light straw yellow color. Elegant aromas of eucalyptus, delicate fruits, lemon and aromatic herbs. Citrusy and tense taste, juicy, good drinkability and very persistent finish.


Related Products