Lazio whites to buy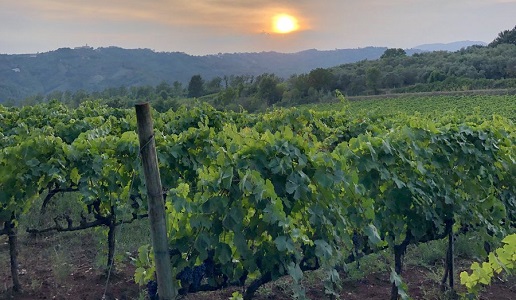 Malvasia, Grechetto, Viognier, Passerina... let's let Lazio's whites tempt us.
Many consumers are still anchored to the idea that wines from Latium are of low quality and in part they may even be right, but there are now many producers who work at very good quality levels. Therefore we selected four white wines, of different producers and types, which are of excellent quality and, as always in this column, have an affordable price.
e start from a winery which is synonymous with Frascati, a winery which is fundamental for the spreading of this wine all over the world. Loved by Marcus Porcius Cato and by pontiffs, the paradigm wine of Latium, for great occasions, it even poured from the fountains of Rome "with great joy of the people which of every sex and age competed with flasks and cups to drink happily". Fontana Candida has given prestige to a wine mistreated in recent times by enhancing this appellation thanks to wines having undisputed qualities such as Vigneto Santa Teresa and in particular Luna Mater, having a surprising longevity.
Without going too far away from Monte Porzio Catone, let's go to a winery on Appia Antica, on Via di Fioranello, to meet the story of a prince in love with his vineyards, bottles of character capable of seducing Gino Veronelli already in the seventies. Today to inherit this passion, with Tenuta di Fiorano, is Alessandrojacopo Boncompagni Ludovisi, great-grandson of Prince Alberico, who with love, dedication and delicacy has brought back to life the great wines of Fiorano. Important and concentrated wines the two Fiorano, agile and slim the two Fioranello, all united by the common thread of elegance.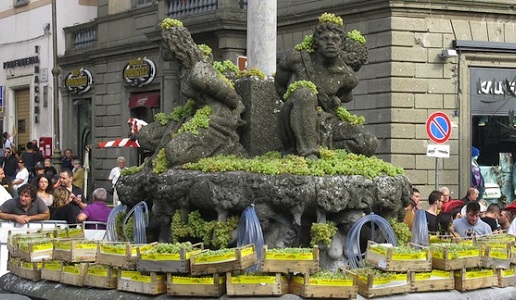 Let's now leave the province of Rome to get to Anagni. Marcella Giuliani is a lady who strongly felt the "call of her own roots" and she dedicated herself to the company which comes from a large latifundium estate owned by the family since 1870. During the years the activity has been mainly focused on arboreal cultivations (vineyards, olive groves) and related products, limiting the use of pesticides and fertilizers up to the organic certification. Cesanese and passerina are the grapes cultivated.
Still in Ciociaria, in the heart of Cesanese appellation, Paolo Perinelli cultivates his own grapes and produces his own wine, thus giving life to Casale della Ioria winery. Vineyards are located at an altitude of 400 meters (1,640 feet), among woods and olive groves, in those areas where his grandfather already produced wine in the twenties. Today Paolo is the one who keeps the company running by cultivating with care the local varieties, first of all the Cesanese, of which he is a great expert, but also passerina and olivella, the latter a local variety which was forgotten among the hills of the area.
Frascati Superiore Vigneto Santa Teresa 2019 Fontana Candida
92/100 - € 10,00
Da uve malvasia puntinata, malvasia di Candia, greco. Affina in acciaio. Giallo paglia. Naso molto fruttato, ananas e pesca sciroppata, erbe aromatiche, timo limoncino. Al palato è fresco e sapido, lime, erbe aromatiche, salvia. Chiude fresco su frutta, lieve mandorla fresca ed erbe.
Fioranello Bianco 2019 Tenuta di Fiorano Boncompagni Ludovisi
91/100 - € 14,00
Da uve viognier e grechetto. Affinamento in acciaio. Giallo paglierino. Naso succoso e dinamico, floreale e fruttato, cedro, erbe aromatiche e ginestra. Croccante in bocca, lievemente affumicato, scattante e fresco su agrumi e frutta a polpa bianca. Chiude lungo su sensazioni di pesca e sottili note speziate.
Passerina del Frusinate 2019 Marcella Giuliani
91/100 - € 8,00
Da uve passerina. Affina in acciaio. Giallo paglierino intenso. Naso stuzzicante di agrumi e fiori gialli, frutto della passione, mandarino, kumquat e ginestra. Bocca fresca e tesa, finale dinamico di pompelmo rosa e ananas.

Colle Bianco Passerina del Frusinate 2019 Casale della Ioria
89/100 - € 9,00
Da uve passerina 98% e grechetto 2%. Affina in acciaio. Giallo paglierino. Naso di lime ed erbe aromatiche. Bocca agrumata e agile, fresco e di buona salinità.

Related Products