Custoza Monte del Frà: why not?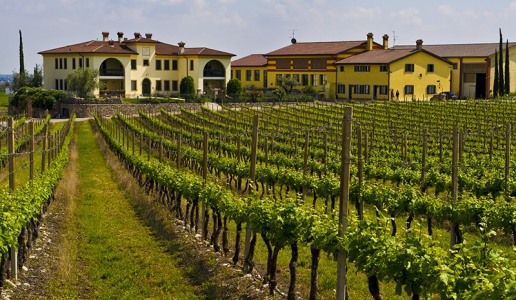 The vineyards are very beautiful, the winery is well run, the prices are more than honest: Monte del Frà is a very interesting winery even in their entry wine Custoza 2016.
This estate dates back to the 1950s and has 172 hectares of vineyards spread out between Lake Garda and Valpolicella Classica. The estate's style changes depending on the wine but is congruent with the terroir the grapes were grown in thanks to rigorous choice made in the vineyard and in the cellar to exalt the qualities of the cru.
Together with their excellences among which we can mention the marvellous Custoza Superiore Ca' del Magro, we want to select this every day wine: the Custoza 2016, with a great quality/price ratio.
Monte del Frà
Owner: Eligio, Claudio e Marica Bonomo
Strada Custoza, 35
37066 Sommacampagna (VR)
Tel. +39 045 510490
info@montedelfra.it
www.montedelfra.it
Facebook: Montedelfrà
Year of foundation: 1958
Total bottles produced: 1.000.000
Hectares of vineyards: 172
Extravirgin Olive oil production
Related Products