Bordeaux Grapes in Trentino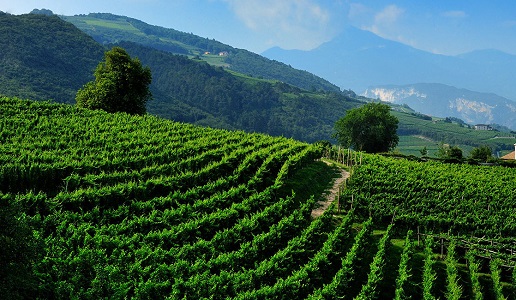 Cabernet sauvignon, Cabernet franc, Merlot, Carmenère. Grapes of international origin have found an excellent position in Trentino, where they make very interesting wines.

Trentino is an area extremely rich in grapes, both autochthonous or ancient cultivated grapes, (such as Lagrein, Marzemino, Moscato giallo, Moscato rosa, Müller Thurgau, Nosiola, Rebo and Traminer aromatico), as well as international varieties (such as Cabernet sauvignon and Cabernet franc, Merlot, Carmenère, Pinot noir, Pinot grigio, Chardonnay, Pinot bianco, Riesling and Sauvignon).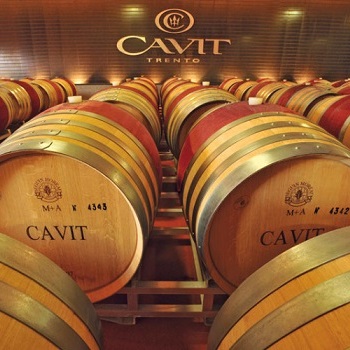 If for the Trentino Rosso DOC (the blend) it was preferred to use only Bordeaux grapes, this says a lot about how well Cabernet & co. are acclimatized in the area. As a matter of fact, it is exactly on this blend that Cavit, the great second level cooperative, focused for its first red wine, Trentino Rosso Superiore Quattro Vicariati. But in the province there is another producer who has brought the use of this blend in Trentino to an international level: we are talking about San Leonardo which, with its first wine (San Leonardo, in fact) is receiving worldwide acclaims and recognition. Always playing with these grapes, San Leonardo offers two other wines: Villa Gresti, made of Merlot, and Terre di San Leonardo, its third wine, which, because of its favorable price, has been included in our guide Wines for every budget.
Going back to Cavit, let's remember it is a real regional production system, in its very modern winery pass three quarters of Trentino's wine and on its performance simply depends the agricultural income of thousands of families. Wines, in particular in the sparkling wine sector with the Altemasi line, are at least correct, at most extraordinary. Moreover, it markets and partly produces wines which are the result of the grapes of thousands of direct producers or of other eleven cooperative wineries of Trentino. From about 800,000 quintals of processed grapes it is even easy to make selections of the highest level.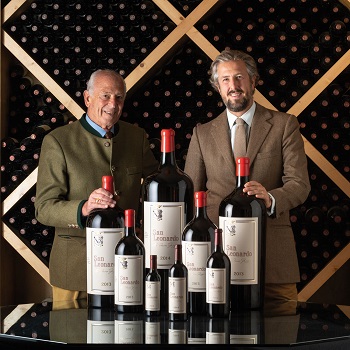 It is a different matter if we talk about San Leonardo. It almost seems that the elegance, the kindness in their manners, the ancient courtesy of Carlo and Anselmo Guerrieri Gonzaga end up, who knows how, in their wines. There must be a magic in San Leonardo, a place with an endless history, which once marked, on the Hapsburg side, the border with the Republic of Venice and, therefore, with Italy. Carlo, who knows something about history with his name, tends to minimize, as he is surprised when he is told his wines are extraordinary. The same aristocratic elegance can be found in his son Anselmo.
Therefore, today we propose their wines, both costing 15 euros: the Trentino Rosso Superiore Doc Quattro Vicariati 2017 and the Vigneti delle Dolomiti IGT Terre di San Leonardo 2018.

Trentino Rosso Superiore Quattro Vicariati 2017 Cavit
95/100 - € 15,00
Blend of 65% Cabernet Sauvignon, 30% Merlot and 5% Cabernet Franc grapes. Matures 18 months in barriques. Very intense and lively ruby red color. Enveloping aromas of spices, neat notes of blueberries, black currant, hints of aromatic herbs and sweet spices. Rich and warm taste, very elegant and neat, thick and perfectly blended in tannins. Agile and delicious drinkability.

Vigneti delle Dolomiti Terre di San Leonardo 2018 San Leonardo
92/100 - € 15,00
Blend of Cabernet Sauvignon 50%, Merlot 40%, Carmenère 10% grapes. Matures 80% in cement vats and 20% for 18 months in French oak barriques. Intense and lively ruby red color. Clear, fruity and slightly spicy aromas with notes of eucalyptus, raspberries, aromatic herbs and dark cherries. Savory and agile taste, very pleasant and delicious drinkability.

Related Products