Beloved Montepulciano d'Abruzzo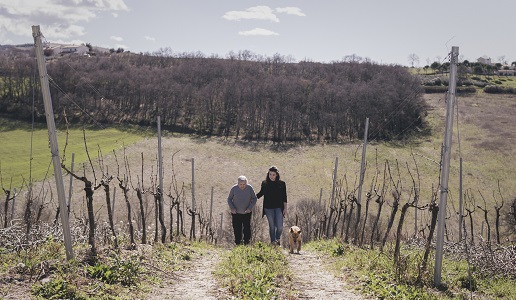 Montepulciano d'Abruzzo is a very loved wine not only in Italy. The ductility of the grape allows the production, besides Cerasuolo, of a young and easy to drink red wine, or a structured and aged red wine (maybe Riserva).
Montepulciano is the main grape of Abruzzo and we can say the wine produced from it is a real masterpiece, which is amazing international critics, who consider it "a classic, traditional Italian red wine". Some producers interpret it in a masterly way, making it one of our greatest reds. But even the simpler versions are very loved, as they make it the perfect companion of the daily table.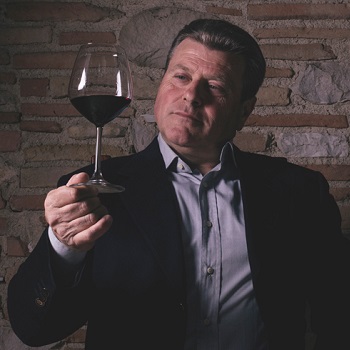 True artisans of wine, the Di Candilo family, owners of Tenuta Oderisio, are the custodians of an agricultural and viticultural corner of Abruzzo on the hills of Chieti between the Adriatic Sea and the Maiella. The estate's land is partly cultivated with the Abruzzi pergola, locally called "capanna", and partly with Guyot monobraccio: a perfect synthesis of agronomic tradition and efficient qualitative renewal. Montepulciano, Trebbiano, Passerina and Pecorino outline the ampelographic platform of this small winery which, in the style of the wines produced, always expresses fullness of extract and succulence.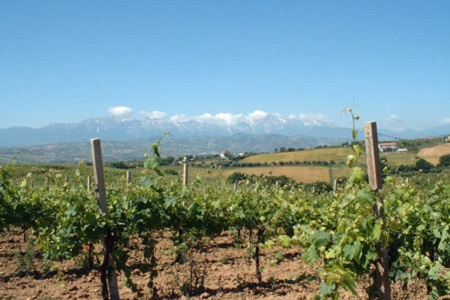 A real, big farm in the Teramo area, instead that of Barba brothers. More than 680 hectares of property, 400 of which are dedicated to animal husbandry and milk production, 62 to viticulture and a hundred to other agricultural cultivations. Vineyards are located in the most suitable areas of Colle Morino, Casal Thaulero and San Lorenzo. This is the small empire of Giovanni Barba (brothers Vincenzo and Domenico are not involved in the winery), which offers us wines always very well made, with some peaks of absolute excellence and with a surprising quality/price ratio.
Tenuta Oderisio
Montepulciano d'Abruzzo Colle delle Querce 2018
92/100 - € 12,00
100% Montepulciano. Affina in acciaio. Rubino vivo, dai riflessi violacei. Mostra un olfatto nitido e fresco di visciola, glicine, fragoline in confettura e refoli balsamici di erbe aromatiche essiccate e sandalo. Bocca vivace e schietta nella dote fresco-sapida, con tannini giovani e vibranti; chiusura piacevole, balsamica e fruttata.

Barba
Montepulciano d'Abruzzo Colline Teramane Yang 2019
91/100 - € 9,00
100% Montepulciano grapes. Stainless steel only. Lively ruby red color with violet hues. Clear and fresh aromas of wild cherries, wisteria, wild strawberry jam and hints of eucalyptus, dried aromatic herbs and sandalwood. Lively and neat taste, fresh and savory, youthful and vibrant tannins. Pleasant finish with notes of eucalyptus and fruits.


Related Products